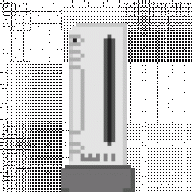 Joined

Nov 26, 2009
Messages

193
Trophies

0
Age

26
XP
Country
Welcome to the unofficial dsi hacking thread. This thread is for updates, info, and ect. on the dsi hacking scene. all interesting info will go in this first post. Lets hope we get the dsi homebrew channel soon!

Go check out my
blog
at:
http://saphiresurf.wordpress.com/
DSi Hacking Information:
Dont forget the bruteforcer!

http://www.gbatemp.net/index.php?showtopic=149267
(even though the maximum time to get the key is
5,395,141,535,403,007 billion years
-or- 5,395,141,535,403,007,094 million years there the same amount of time though)
scanlime almost read the whole NAND Thread:
http://forum.gbadev.org/viewtopic.php?t=16...asc&start=0
Pictures:
http://www.flickr.com/photos/micahdowty/se...ith/3693367838/
8/3/09-System Menu 1.4 came out
Drunkencoders realeased there hack for public download at
http://drunkencoders.com/2009/08/dsi-hack-update/
Team twiizers successfully ran dsi-mode homebrew. more info at
http://hackmii.com/2009/07/dsi-mode-homebrew-anyone/
P.S. Just making this thread for a community compilation of dsi hacking info for everyone to see and share info with.