GBAtemp.net -> The Independent Video Game Community: 3DS, Gateway 3DS, NDS and R4, Wii, PSP, PS4, Xbox One and all the gaming universe

40 days after their last release, the Gateway team show us they are still alive and kicking! They are releasing an update that will please both old 3DS and new 3DS owners. Read the change log below:
As always, we cannot provide a direct link to the update file as it is considered illegal.
But you will have no trouble finding the update as it is available on the official Gateway 3DS website.

Link to ongoing discussion

Source: Gateway Official Website
Last summer P.T. was released as a playable teaser for Silent Hills, Kojima Productions' take on the Silent Hill franchise. The official website now says that the demo will be pulled from the PS Store on Wednesday, April 29.
It looks like it isn't pulled for no reason as Guillermo del Toro, who was said to be involved alongside Hideo Kojima in the production of the game, said during the San Francisco International Film Festival that the game won't happen afterall. Toro's quote: "It's not gonna happen and that breaks my greasy heart." This was also confirmed by his assistent.
If you are yet to play P.T. but don't have a PS4, you can still add it to your download list and download it when you get a PS4. Note that this may require a PS+ membership on certain regions.
UPDATE
: Silent Hills is officially cancelled according to Konami's statement to Kotaku.

Source
: (
gematsu
,
reddit
,
kotaku
)
Developer
FouadtjuhMaster
has updated his homebrew remake of Duck Hunt for the PSP! Originally released by @Scionsamurai, the now-revived game features a new game mode and some other improvements. If you're into PSP homebrew, check it out by following the link below!

Duck Hunt PSP v.1.3
User
migles
gave me a tip about an interesting development on Steam. Valve was always relatively open-minded in terms of game mods - in fact, some of their biggest franchises like Counter Strike and Team Fortress started off as user-created mods. The Steam Workshop was Valve's way of distributing such game mods via their Steam platform and now it also allows mod creators to sell their creations online.
Revenue from selling these modifications is split between Valve, the developers of the original games and the mod developers, the latter getting 25% of the proceeds.
As of right now you can only sell mods for The Elder Scrolls V: Skyrim, but the new distribution platform shows promise to aspiring mod developers and puts the limelight on an activity that used to be relegated to the fringe of the gamingverse.
Update: Valve removed paid mods from the Workshop. Here's a statement from an employee: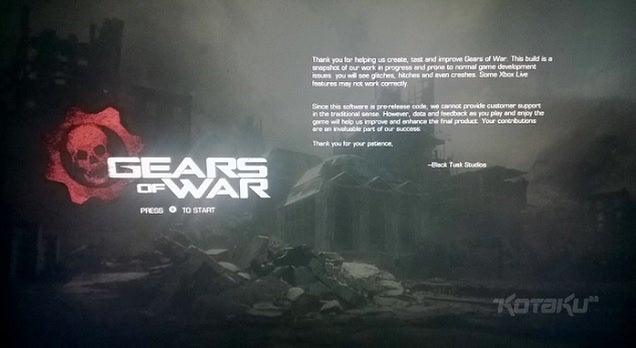 The image above is a supposed leaked screenshot of a very private beta that Black Tusk Studios, the now show runners of the Gears of War franchise, have sent to some very lucky people.
According to reports from Polygon and Kotaku, they have seen behind the scenes screenshots of a supposed remaster of the first game with heightened textures, better lighting effects, and 60 fps gameplay in both campaign and multiplayer.
You can read the full report on this information in the source below, and I will continue to update as more info comes out. Will continue to take with a grain of salt until a full statement is issued from black tusk studios.
The only reason I remain slightly skeptical is the fact that Phil Spencer announced earlier that Xbox is working on multiple projects set in the Gears Universe. This could mean a full Marcus Fenix collection (ala Halo MCC) or perhaps a brand new game in the series.
-UPDATE via Kotaku-

SOURCE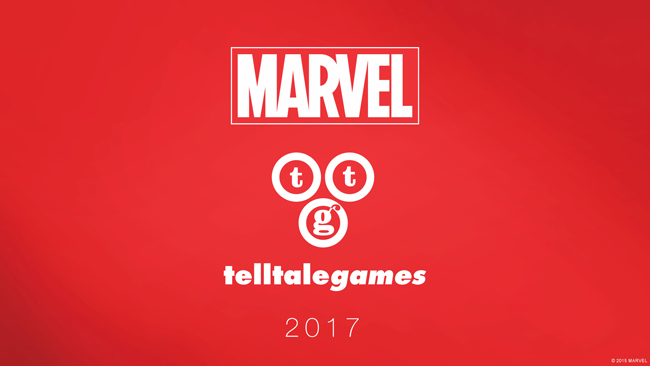 Between Zombies, Fables, Game of Thrones and Borderlands, what else could Telltale do to engross us with it's wonderful storytelling and simple point and click adventuring?
Why take on Super Heroes of course!
Much like their announcement of their
Minecraft Telltale Game
, there is next to no other information about the game available, including characters or universe. Rest assured, we'll keep you updated as updates continue to leak from the minds of telltale.

SOURCE
A little bit earlier today, Google announced the initiation of Project Fi. You mean, that companion from The Legend of Zelda: Skyward Sword is back? Nope, it's the beginning of a new wireless service created by Google that shakes things up a little bit to allow for us to maintain our lives in a world constantly dominated by communications.
Google Fi opts to use a pay as you go sort of plan, which is detailed below as an example:
Unfortunately, the caveat is that right now the only way to access it is to sign up for an invitation, and furthermore you must have access to a Nexus 6 smartphone to be able to utilize Fi. The details are all below in the links provided, but what do you guys think? Recently, Android as a whole has been getting my attention and interest ever since a colleague was able and willing to give me his old and rather vulnerable smartphone for my enjoyment, so I've been a little eager to see what I've missed out on, especially with this whole Lollipop operating system. Let's hear your thoughts on this!

Project Fi Overview

Project Fi - Plan Details