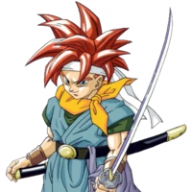 Well-Known Member
OP
Member
Joined

Aug 10, 2012
Messages

209
Trophies

0
XP
Country
I personally would have like to see a good mp3/flac player which can scrobble music to last.fm and a GBA emulator would be pretty cool too so I don't have to buy a flashcard for my SP.
edit by Cyan:
Now that Ninjhax and Homebrew launcher is released, I renamed the thread from:
"Which homebrew apps would you like to see when smealum releases his exploit?"
Please use this thread to suggest, request (even if there's very little chance that a developer accept to do it) or troll impossible to do homebrew.
That thread will probably won't be a proper and respected place to request homebrew, but it will canalize all future requesting threads in a single place.
Please, don't create multiple threads for the same purpose. Thank you.
Before making a request or suggestion, you can find the existing homebrew and projects on our Wiki.
http://wiki.gbatemp.net/wiki/List_of_3DS_homebrew
Edit2:
Here is a list of requests found in this thread, up to
post#413
Format:
Request [requested username] - accepted/released
if more than one user requested something, it doesn't have request username.
In blue
= granted/existing homebrew.
I would be happy with anything
Everything the ds scene offered, but WAY better !
great apps/games from the comunnity.
useless apps
Some cool looking 3D demo stuff
Things that make use of the 3D.
all sort of games and ports.
ugly but fun games
demoscene in 3D
Emulators
SDK & Libraries
And more puzzle game... [cid2mizard]
A good media player which can play AVI/MP4
A proper 3D video player
An MP3 Player
An ebook reader
a comic reader that reads .cbr files
ikureader port or a better epub reader
MIDI Player [tomato-hentai]
3d dlna player [ashtonx]
Kodi (formerly known as XBMC) or Plex. [crass]
MPV (Mplayer fork) [ilovepie] - auto-accepted by ILOVEPIE?
a Real Youtube app for the 3DS that actually view 3D videos [aos10]
a proper stereoscopic cam software. [trastorillo]
Better mpo viewer pro per zoom saveable zoom state.saveable x/y alignement state., [trastorillo]
YouTube with XBMC, Chromecast, etc. [cracker]
an app that allows to stream games to Chromecast [alessandro98]
Most urgently, we need at least nine more versions of Tetris.
Pong port 3D [blackwizzard17]
Minecraft clone in 3D
- 3DSCraft by Smealum
Cat Mario [cracker]
Kitty Cannon/Baby Maker [cracker]
Happy Wheels type mini-games (sword/ball throw with online/local user created content) [cracker]
mario war port [gamesquest1]
Robocode-like or Battlecode-like game [Cyan]
Doom
-
done by elhobbs
zDoom port [vatoloco]
Wolfenstein 3-D [boy12]
Quake [jacobas92]
Duke Nukem [mchief298]
Super hexagon port [Cyan] - project in study by Cyan
Naya's Quest port [Cyan]
OSU [logon]
3D Textris [team-fail]
port of the POWDER roguelike [fishaman-p] - pseudo-granted if SDL is possible, and
SDL port exists
.
picross / Triddlers (a game that uses griddlers websites as a base)
streetpass augmented reality games [kylecito]
pinball simulator using 3D effects [tvl]
3D Battletoads [king_leo]
Jelly Car [jacobas92]
Descent / Dxx Rebirth Port [link999123]
An excellent Advance wars remake [cid2mizard]
Fallout [kandern97]
3D spaceship simulator game like X-Wing vs Tie-Fighter with online battles [buck_7]
a super smash bros homebrew game [link999123]
a Liero-type game [link999123]
A port of dsFrotz [ody81]
a petite computer type app [7iven8nine]
Fart apps with 3d farts animation [timburpton]
Trivia Crack for the 3DS [spencer-everly]
Supersonic_Wii port [2hack]
Pokemon Showdown app that would let us battle as if we were playing on a pc [alessandro98]
OpenBeats of Rage [majincubyan]
Port of Heroes 3: There is a fan project to make heroes 3 code open:
http://forum.vcmi.eu/portal.php
[explay]
system utilities
Play coins hack
-
done by MrCheeze
A system manager to change your region
and downgrade/upgrade your firmware. [jordennixnix] Region changer for EmuNAND done by Cearp
Something like bootmii [jordennixnix]
Cia installer
[jordennixnix] Done by Rinnegatamante
screenshot feature/plugin
tools for customising the interface and creating themes [wildblood]
-
done by Yellows8
A homebrew that can delete an update ready to install without format the console [Warft]
Game/ROM/Save/cheat/Homebrew utitilies
rom loader
DS backup loader
eShop replacement downloader
an app to back up cartridges
Demo usage counter block! [drwhojan]
Direct ROM/FS explorer and Dumper (without XorPAD+PC apps)
A cheat engine like ocarina and action replay
Save manager and extractor/injector
something like gecko OS / riivolution
Moonshell reboot [clemull]
NDS Card save file reading and writing [clemull]
ROM manager
Save decryptor
A Homebrew Browser equivalent
- DownloadMii, 3DS Homebrew Browser
Animal Crossing New Leaf editor[aozz2]
Pokesav or Pkhex (just edit saves not decrypt them) [rizzorules]
Computer/file tools
VNC/RDP app
rss app
IRC Client
[thedreamlord] done (MapleIRC)
GZip utility to unzip zip files and GZip files
FTP server for 3DS
- FTBrony,
FTPony
Facebook chat client. [clemull]
-
done
Chromecast remote [clemull]
XBMC remote
Cloud storage client [cracker]
Simple email viewer with attachment support [cracker]
IRC with multi-server, multi-channel, scripting support [cracker]
Pidgin-esque chat client [cracker]
-File uploader, downloader with qr reader for getting links. [home_rowed]
use 3ds as controller for pc(quickscope,dragscope) [clemull]
-
done by YoshiInAVoid
A standard plugin-based file manager/utility application [sirocyl]
A simple HTML editor/ loader [jordennixnix]
Document editor (RTF, spreadsheet) [cracker]
a word processor with the ability transfer it's format over to PC [ferret7463]
HEX editor [cracker]
A text based chatting app [dutchydutch]
Shared whiteboard/chat with local and online capability [cracker]
Skype port or something like that would be cool.
File explorer with SMB and/or AdHoc WIFI, etc. [cracker]
SSH client [cracker]
Bitcoin excelerator maybe [drwhojan]
something to display/record our screen on a mac/pc [ryanrocks462]
Art
pixelart app
Video Chat [clemull]
NitroTracker/MilkyTracker.
Music sequencer [clemull]
Music Creator using a piano roll setup much like Mario Paint that allowed you to export a MIDI [gokuguy]
A real 3D paint program [cracker]
Sound recorder, editor [cracker]
Garage Band-like composer [cracker]
Paint app with layers that allows you to import custom brushes [buck_7]
A basic 3D scene Wireframe/shader/rendered program (radiosity/phong/gouraud/Montecarlo/
raytracing
/etc.) [cyan] (raytracing is Work in progress)
Other tools
A much better web browser app [jordennixnix]
3DS google chrome browser [williamcesar2]
Text viewer / editor
File manager for the SD card/NAND
A universal remote using the infared [tickle-my-pickle]
Dictionary [clemull]
Bible [clemull]
calendar
wifi cracker
A Volume Hack
alt kernel/OS like Linux
Some sort of method of getting blocked DS flashcarts working again
[sickpuppy] - Install whitelist.cia title v0 using DevMenu
Add netplay to virtual console games
Eshop access in other regions
Region free loading
eShop Region Changer
SDL (with stereo visual support) [sirocyl]
a UI engine [sirocyl]
OpenGLES2 functions emulated using low-level PICA200 operations [sirocyl]
Application provided as applet for other homebrew (keyboard, file browser/picker, etc.) [sirocyl]
Alternate system menu [sirocyl]
An app that tell us when Gateway updates their page [rizzorules]
I'd love to see an android port (however slow it might be). [zaweet]
I'm hoping any ported multiplayer homebrew (and emulators) will support AdHoc and internet cross-play with other systems running ports of the same games (PSP, Android, GCW-Zero, etc.). [mightyjak]
More advanced RAM dumper/a RAM modifier? [hiccup]
plugin system (probably require cFW). [rob-blou]
what about a 3d arduino drone viewr/controller? [trastorillo]
Cyan: I'm surprised nobody requested 3D animated boobs apps yet..., well we got the Fart one instead!