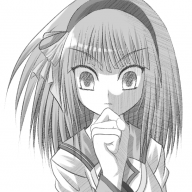 The Ninja's Protégée
OP
Member
Joined

Apr 25, 2009
Messages

3,799
Trophies

0
Age

109
Location
XP
Country
The last OTR thread
had a lot of unnecessary posts, so this is just a cleaned up version of it
The first post will be updated with every new request,
but repeated requests will not count, so please don't do it.
Please take a look at the list before making a request in case it has already been requested.
Repeated requests may be deleted.
As the original OTR thread stated
:
This topic will be official place for requesting translations, all new threads will be closed so this section could be kept clean and actual projects aren't pushed to the second page by requests. Obviously,

if there is a translation project already in progress

please don't make a request here

. If you're not going to use the template (provided below)

please don't make a request here

.

Check

HERE

to see whether the game you want translated is already in progress.
All requests will be updated in the OP with the link to a dedicated post with request!​
2011-11-06 EDIT:
PLEASE DO NOT REQUEST WHAT HAS ALREADY BEEN REQUESTED.
Make your requests using this template!
Why so much work for an official translation request?

For one thing, establishing a proper format to ensure uniformity in all the requests will add a touch of professionalism to this topic, which may increase the chance that your request will be taken seriously. Think about how

all User Submitted News has to follow a certain format

. This is the standard to which we should aspire.

If you can follow directions and make requests according to the specified format, it shows that you're not just an idiot who makes frivolous requests, but a mature, intelligent person who sincerely believes the game should be enjoyed throughout the entire world. Think about it: would a project team want to work for some punk who believes he/she is entitled to everything, or someone who will really appreciate the hard work they put into the translation for free?

Why should a whole team of ROM hackers and translators put in months (maybe years) of work for you if you won't put in 10-15 minutes of your time to make a nice, convenient post for them?
Updated List of Requested Translations
(in alphabetical order)
This list only contains requests from this thread, and not the original OTR thread, given the age of it. If you'd like a game to be re-listed, please make a new post on this thread, following the above template.
Atelier Lina ~ Alchemist of Strahl (Rina no Atorie ~Shutoraru no Renkinjutsushi)
Battle Spirits DS Digital Starter
Black Jack: Hi No Tori Hen
Bleach DS 4th: Flame Bringer
Bokujō Monogatari: Korobokkuru Sutēshon for Gāru
Chocobo to Mahou no Ehon Majo to Shoujo to 5nin no Yuusha (Chocobo and the Magic Book: The Witch, The Girl and the Five Heroes)
Claymore - Gingan no Majo (Claymore - Silver Eyed Witch)
Code Geass: Lelouch of the Rebellion R2 - Banjou no Geass Gekijou
Dengeki Bunkou ADV: Baccano!
Densetsu no Starfy 4
(Duplicate request
here
)
Doki Doki Majo Shinpan!
Do-Konjou Shougakusei: Bon Bita - Hadaka no Choujou Ketsusen!! Bita vs. Dokuro Dei!
Dragon Ball Kai: Ultimate Butōden
(
Partial Patch available)
DS Uranai Seikatsu
Front Mission 2089: Border of Madness
Gakuen Hetalia
Gyakuten Saiban Jiten
Hakuouki: Yuugi Roku
Hiiro no Kakera
Hokuto no Ken: Hokuto Shinken Denshōsha no Michi
Houkago Shounen (After-school Boy)
Juerupetto: Mahō no Oheya de Issho ni Asobō!
Kabu Trader Shun
Kaiju Busters DS
Kaiju Busters Powered (Sequel)
Keroro RPG: The Knight, the Warrior, and the Legendary Pirate
Kenshuui Tendo Dokuta
(Duplicate request
here
)
Kotoba no Puzzle - Mojipittan DS
KuruKuru Princess: Tokimeki Figure Mezase! Vancouver
Kuruma de DS
Love Plus + (aka Love Plus Plus)
MapleStory DS
Maruhan Pachinko & Pachi-Slot Hisshou Guide Kanshuu: The Pachinko Hall
Mizuiro Blood
Mobile Suit Gundam 00
Naruto RPG 2: Chidori vs. Rasengan
One Piece: Gigant Battle! 2 New World
Osu! Tatakae Ouendan
Powerful Golf
Princess Ballerina Yume Miru Prima Donna
Project Hacker: Kakusei
Puyo Puyo!! 20th Anniversary
(ITA)
Red Stone DS: Akaki Ishi ni Michibikareshi Monotachi
Shugo Chara! - Amu no Nijiiro Chara Change
Simple DS Series Vol. 08 - The Kanshikikan - Kinkyuu Shutsudou!! Jiken Genba wo Touch Seyo
Sloane to Machale no Nazo no Story
Strike Witches: Aoi no Dengekisen: Shin Taichou Funtousuru!
Summon Night DS
Taiko no Tatsujin DS: Dororon! Yokai Daikessen!
Tales Of Hearts DS
Tamagotchi no Appare! Niji-Venture
Tennis no Oujisama Gyutto! Doki Doki Survival Umi to Yama no Love Passion
Tokyo Twilight Busters
Tongari Boushi to Mahou no Omise
(Duplicate request
here
)
Twilight Syndrome: The Forbidden Urban Legend
Wizardry Bōkyaku no Isan
Wizman's World
Yasuo Uchida DS Mystery Detective Mitsuhiko Asami Series "Fukutoshin Serial Murder Case"
Yu Yu Hakusho DS : Ankoku Bujutsukai Hen
Fulfilled Requests
It seems that people can't understand the real point of this topic:
Once again, the point of this topic:
Hackers/translators usually have better things to do than translating random requests. People don't want to involve themselves with games they don't even like. And why would they listen to some random dude asking "Hey, could you translate game x?"

Then why this thread? Firstly to get rid of all the random request topics of course. Secondly, a small increase of chance to get the game translated. Let me explain why that is: A translator or hacker want to see games translated too, but first they need to know these games. At some point, he comes across a game (reads a review, reads a website or downloads the game by accident etc.), and thinks: "wow, this game is pretty cool". From that point, the translator builds interest to translate the game.
And the only chance you (as the useless and lazy bum that you are ) have to get a game translated is to try to get the game known to trigger that impulse. That's why requests DON'T work, but what you need to do is present the game and hope a translator reads it! And that's pretty much also the whole point of the "request form". Sure, the chance of a capable someone reading it and starting a project may be small, but at least it's not 0% (more like 1% now).

Also, I see some request forms written with only a few lines for a description and with very few and/or unrepresentative screenshots, like a boxshot. Those requests are shit and you might as well do the ol' "can some plz translate this for me, kthnxbai" >_> The screenshots are really important to catch one's eyes, so take good ones!
Another thing to note:
If a request is being translated, it will remain on the list until the game translation is completed. This way, if the translation gets dropped, the game will remain on the list. Likewise, if you spot something on the list that's already been fulfilled, let us know.