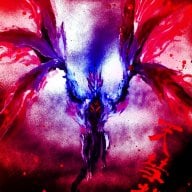 Well-Known Member
OP
Member
Joined

Apr 13, 2022
Messages

110
Trophies

0
XP
Country
Thought I'd start a new thread since the title of the old one doesn't reflect the fact that progress is actually being made (And I seem to be the only one working on it at the moment). If someone were to google "Zoids Saga DS English translation" and were looking for anything new of substance, this thread will make it easier for them to find.
This project seeks to translate Zoids Saga DS: Legend of Arcadia for the Nintendo DS into English and develop a patch for the game.
So anyway, there are obviously two sides to this project: the translation and the hacking side.
Translation
The script is 100% complete. You can see the script here:
26/05/2022: row ~2500, everything up to first boss fight with Blood
26/05/2022: row ~3000, everything up to the first time machine use
26/05/2022: Added a translation completion % bar for people to refer to (currently 8% complete). Added logic to count the number of bits of Japanese text (16 per character) and number of bits of English text (8 per character) so that I can monitor if my translations take up more memory than the original. Right now I am
well
within the space requirements. So there should be enough memory to fit the translations!
27/05/2022: row ~4100, completed everything up to first boss fight with Opis
29/05/2022: row ~5400, 13% complete!
30/05/2022: row ~6200, 15% complete! Completed the first Zoids Genesis arc
31/05/2022: row ~6400, 15.8% complete. Felt sick today so only gave it a half hour
5/06/2022: Starting to get over my sickness, but have a big test to study for! I'll continue translating on the 10th/11th of June
10/06/2022: row ~7500, 18.5% complete. We're back in business!
11/06/2022: row 8000, 20.4% complete. Up to the Raven boss battle in the chaotic century arc
13/06/2022: row 8600, 21.6% complete
14/06/2022: Row 9400, 23.7% complete. Second battle with Raven finished!
14/06/2022: Row 10500, 26.4% complete. Chaotic Century arc is finished!
15/06/2022: Row 11600, 29% complete. Fuzors arc begins
16/06/2022: Row 12400, 31.1% complete.
17/06/2022: Row 13300, 33.9% complete. Boss fight with Savage Hammer finished!
18/06/2022: Row 14300, 36.3% complete. Fuzors arc is finished!
19/06/2022: Row 15800, 40.1% complete. New Century arc begins!
20/06/2022: Row 16500, 41.8% complete. First tournament complete
21/06/2022: I have to study for and sit my end of semester exams, so I will be back to translate more in about a week
See you then
28/06/2022: Row 17100, 43.1% complete. Second tournament complete
29/06/2022: Row 17600, 44.3% complete. Taking a break from translation to begin developing my hacking methods
15/07/2022: Row 18000, 45.3% complete.
16/07/2022: Row 19150, 48.3% complete. New Century arc is finished! What a slog that was..
17/07/2022: Row 21000, 50.7% complete. Guardian Force arc is S tier I love it, what a joy to translate!
18/07/2022: Row 23900, 60.2% complete. Finished the whole damn arc in a day.. exhausted
19/07/2022: Row 25500, 64.3% complete. Started and finished Genesis' second arc in one day! this arc is relatively short.
20/07/2022: Row 27850, 70.2% complete. I've officially finished the main story! Onto the postgame story
21/07/2022: Row 34859, 87.9% complete. The story is completely finished! Just a few things to go back and fix/complete/check
21/07/2022: Row 35000, 100% complete. Deleted a bunch of duplicate lines.
Battle menu translations:~95%
Deck command translations: 100%
Deck command descriptions: 100%
Items: 100%
Item descriptions: 100%
Menus:95%
laboratory text: ~95%
General Arm9.bin text: ~70%
Townspeople text: 100%
Spoken phrases during battle: 0% (may or may not bother with these)
Hacking
Translated event Files inserted into game: 100%
Pixel art translated: 100% (As far as I can tell)
md & mq files inserted: 100% (testing and debugging these will take a lot of time!)
I am currently testing, and testing a LOT
Download
Version 1.0.3 of the patch is out now! Download it here!
https://www.romhacking.net/translations/6633/
Support Me
If you'd like to give me your support, you can do so at https://ko-fi.com/traceytrace
It would help me stay motivated for when uni work picks up