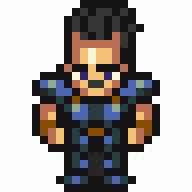 Joined

Oct 27, 2002
Messages

23,753
Trophies

4
Age

45
Location
XP
Country
Note From Cyan:
I'm not the one writing and maintaining this post anymore, Quantumcat got edit rights and rewrote it entirely. All credits to her
*****
In an attempt to maintain the section readable and prevent users from creating 50 threads asking the same question over and over (why can't you read other user's threads? the answers are already there!), I'm opening this thread.
The concept works great in the Wii section, so I hope you will use it for 3DS too :
Post your questions here (even if you don't read all previous pages of this thread), a user will answer it
.
In addition, a CFW guide is being maintained by
@Plailect
at
https://3ds.guide
, so please take a look there before asking your question, it may already be answered.
Users are also encouraged at providing this guide to new users asking questions, it will prevent you from writing the same answers every day and becoming angry and sarcastic.
If you need help urgently or you aren't getting your question answered here, you can also try asking in the Nintendo
3DS Homebrew
discord group, or if it is GodMode9-specific you can ask in the GM9 discord group.
GM9 Discord:
https://discord.gg/EGu6Qxw
Nintendo Homebrew:
https://discord.gg/C29hYvh
Common questions and answers
Why isn't freeShop or CIAngel working?
As of 10th August 2018, freeShop, CIAngel, PlaiCDN, Villian3DS and all other CDN downloaders no longer work. Sorry.

Updated to 11.9 and now the console boots with the message: Could not apply 1 FIRM patch(es)
Just update to Luma 9.1:
https://github.com/AuroraWright/Luma3DS/releases
Having problems with installing B9S with ntrboot? Check these:
Make sure the SD is inserted into the console not the flashcart (the flashcart doesn't need any SD)
Make sure the console is off before holding the buttons
Hold Start, Select, X before pressing power briefly, then keep holding the buttons for a few seconds after
ntrboot troubleshooting:
The console boots into sleep mode or won't turn on at all: ntrboot is not properly flashed to the flashcart or you are doing the button combination incorrectly
The console shuts down: you are missing boot.firm from the console SD
Is my flashcart supported by ntrboot?
Check this thread:
https://gbatemp.net/threads/the-ultimate-list-of-ntrboot-compatible-flashcards.492234/
What is the current system version?
At time of writing, it is 11.9. But see here if you want to check:
https://yls8.mtheall.com/ninupdates/feed.php
How do I install CFW?
Short answer: read
https://3ds.guide
. Click on 'Get Started' and follow the instructions from there.
Is it safe to update to 11.9?
I updated using LumaUpdater and now my 3DS won't boot!
Follow
https://3ds.guide/updating-b9s
If you already did this and it won't boot, then the update wasn't successful. Try again, or try boot.firm from Luma 7.1 and 9.0 (one at a time):
https://github.com/AuroraWright/Luma3DS/releases
Does homebrew work on 11.9?
To get just homebrew (no CFW) on 11.4 - 11.9 see
https://3ds.guide/homebrew-launcher-(alternatives)
But you can install CFW for easiest access to homebrew
https://3ds.guide
How to get Gateway working on B9S?
https://gbatemp.net/threads/tutorial-using-luma3ds-gateway-on-b9s.431691/
What DS flashcart is recommended by the community?
If you are looking to install CFW with ntrboot then you may find the one with the switch easiest as it doesn't need to be flashed, for playing DS games then either is fine.

Help! I got an ARM11 crash!
First of all update to 9.1
https://github.com/AuroraWright/Luma3DS/releases
. If you get the error starting up a game, import the seed using FBI. If you get it just turning on your console, delete home menu extdata (see
https://3ds.guide/godmode9-usage
). If you still get the errors:
Work out a set of steps that reliably reproduces the error and record them.
Report it on Luma's issue tracker https://github.com/AuroraWright/Luma3DS/issues including exactly what steps produce the error, your crash dump file (maybe remove them all so you only have one and you know what steps caused it), and mention whether the legacy version fixed it or not
How do I update to 11.2 for Gateway?
Get a Yoshi's Wooly World rom and put it on your Gateway mSD
Take out the Gateway cartridge and boot into Gateway how you normally would
Put the Gateway cartridge back in
Navigate to the boot Gateway mode option
Hold Up on the D-pad while selecting that option
Try to play Yoshi, and you'll be updated.
Current Wiki pages for 3DS
Flashcarts reviews
Tools and applications
Interesting threads on the forum
Console and hardware related threads:
3DS Homebrew
:
Games related threads:
NAND related threads:
Other user's written FAQs and Guides you could find useful