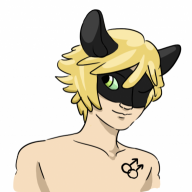 Loading...

About

Gender:

Male

Birthday:

January 19

Location:

Occupation:

Scenekid

Country:

Hi, I'm Dino, I'm a weird Scenekid.
All things Post-hardcore and gaming.

I like boys, Miraculous, games, homebrew and music.

Want to add me on things?
XBL, PSN, NNID, Steam, Origin: DinohScene
Discord: DinohScene#3818

Me list of working consoles & systems.

NES
SNES
N64
GCN (SDGecko with Swiss v0.4, 64 GB SD, Disc exploits)
Wii (Sysmenu 4.2E, BootMii boot2, Sundriver 320 GB, 16 GB SD)
Wii (Sysmenu 3.3E, BootMii IOS, no DVD drive)
Wii U (32 GB, Sysmenu 5.5.2, Mocha haxchi, 64 GB SD, 128 GB USB)
NES Classic Mini
Switch (Sysmenu 2.1.0, private hacks)

Xbox (v1.4, Dash 5960, 8 MB MU, 160 GB HDD, non TSOP flash, UnleashX)
Xbox (v1.6, Dash 5960, 8 GB HDD, UnleashX)
Xbox 360 (v3 Falcon, Pro, Dash 17511, RGH, Liteon 7x LT+ 3.0, 500 GB HDD, 512 MB MU, Freestyle dash 3.0, Aurora 0.6b)
Xbox 360 (v4 Jasper, Arcade, Dash 17511, Liteon 9x Xkey, 512 MB Internal MU, 60 GB HDD)
Xbox 360 (v4.1 Kronos, Elite, Dash 17511, Liteon 9x LT+ 3.0, 512 MB MU, 320 GB HDD)
Xbox One (1540 Phat, OS 15063.4082, 500 GB HDD)

PS2 (v4, SCPH-30k, Dead DVD Laser, 2x 8 MB MU, 160 GB HDD, FMCB 2x 512 MB USB)
PS2 (v12, SCPH-70k, 2x 8 MB MU, FMCB, 2 GB USB)
PS3 (CECHL04, Rebug 4.81.1 REX CFW, 1TB HDD, Dead BD laser)
PS4 (CUH-1004A, Datecode 4B, FW 4.06, 500 GB HDD)

GBP, GBP (Hello Kitty), GBA, GBA SP (EZ-4 x2 + Supercard SD x2 + M3 CF)
DS Phat (v2, FlashMe v8, Supercard SD + Passkey 2 + Passcard 3 + Superkey + EZ Pass)
DSLite (v5, Korean, AK2i, R4 x3, DSTT x2)
DSLite (v5, FlashMe v8, Supercard DSTwo x2)
DSi (1.4.5E, Sudokuhax, Fieldrunnerhax, Exidiahax, 2 GB SD)
3DS (Sysmenu 11.5.0-38E, B9S, 64 GB SD, AK2i 8GB)
3DS XL (Sysmenu 11.5.0-38E, B9S, 64 GB SD, AK2i 4GB)

PSP Phat (TA-082, 6.39 ME-9.6, 16 GB MS)
PSP Go (TA-091, 6.61 LME-2.3∞, 20 GB)
PS Vita (PCH-1004, 3.60 Ensō 変革-10, 6.61 Adrenaline-5.1, 64 GB)

Laptop:
HP Compaq 8510p
Intel Core 2 Duo T9500 2.6 GHz
4GB DDR2 800
Radeon HD 2600 265MB
Seagate 500 GB HHD
Toshiba 320 GB HDD
Sandisk 32 GB SD
1680x1050 screen
Windows 7

Laptop:
IBM Thinkpad T20
Intel Pentium III 700 MHz
512 MB SDRAM
Savage 8 MB GFX
Zheino 32 GB SSD
Windows 98 SE

Laptop:
Apple iBook G4 A1134
PPC G4 1.42 GHz
1.5 GB DDR
Zheino 64 GB SSD
OS X 10.5.8

UMPC:
HTC Shift X9500
Intel A110 800 MHz
1 GB DDR
40 GB HDD ZIF drive
Windows 10

Server PC:
MSI 790XT-G45
AMD Athlon 64 x2 6000+ 3.3 GHz
4 GB DDR2 800
Radeon HD 5450 1GB
Solidata 32 GB SSD (boot)
WD 500 GB HDD
WD Green 2 TB HDD
Seagate 2 TB HDD
Seagate 320 GB HDD
3 x 128 GB USB 3.0
2 x 16 GB USB 2.0
Windows 7

Interact

Signature

​

Loading...