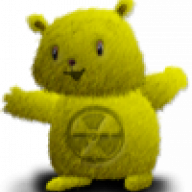 *has TrolleyDave & tiny p1ngy on moderating shelf!
OP
Former Staff
Joined

Dec 22, 2007
Messages

8,149
Trophies

1
Age

35
Location
XP
Country
tinymonkeyt's thread about girls vs. boys masturbation made me think, so I felt like posting this..Just a note to everyone, I really want this thread to be serious, and no fooling around, or I'll delete it!
I have few questions for all of you who are willing to talk!
How many of you have lost virginity (had their first sex)?
At what age did you do it?
Was that experience good/bad (good sex, bad sex?)
How do you feel about it, are you sorry for not waiting, for someone other/better/more special?
Do your parents (if you're young) know about it, and do they approve it?
How much virginity actually IS IMPORTANT to you? Do you want to wait for marriage, do you enjoy one night stands, do you want to do it out of a love with your partner?!
To tell you mine experience, I did it at the age of 16 for the first time! Mine first time was kinda rushed and bad, we were both drunk, I didn't enjoyed it all that much, but was kinda proud to loose virginity. I never felt strongly about it, and I kinda just wanted to get it over with, but boy was I wrong..
My second time was about month or so after, and it was the most intense thing I ever did, it was kinda spontanius and it was REALLY good..
I'm still with the very same girl, and I'm extremely happy that mine first time was with someone I love, and not with some unknown girl from some concert or something like that!
Please, keep this serious, and without any "graphical" stuff..
EDIT: Costello, if you feel like removing this, please, do it, I don't mind