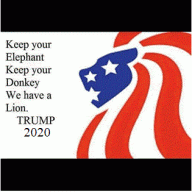 Joined

Dec 19, 2010
Messages

1,032
Trophies

0
Location
XP
Country
It turns out that wearing red hats are scaring "not normal" people, and we should do our part and throw out all red (or reddish) caps, hats, etc that could resemble a hat with a specific slogan on them. Forget about supporting your favorite sports team that uses the color red or if you just like the color red and don't support the current president, you need to worry about those abnormal people you might be inconveniencing and stop wearing these fearmongering headgear.
Source - click here
Liberal Author Begs 'Normal People' Not To Wear Red Hats: 'You're Making Everyone Scared'
On any summer day in Washington, D.C., there are tons of people wearing red hats. But in the nation's capital — where more than 75% of the residents are registered Democrats — most are not "Make America Great Again" hats.

Red is the color of the Washington National baseball team. And you'll see a lot of red in the winter since that's the Washington Capitals' color, too.

But now a liberal author says no self-respecting American should ever wear a red hat — even a baseball or basketball cap. (For the record, red is the most common color in Major League Baseball [14 teams] and the National Basketball Association [13 teams]).

The Chicago-based author, Rebecca Makkai, has been a finalist for a Pulitzer Prize and the National Book Award with a book about AIDS. She says the MAGA hats are like the Nazi swastika. But more than that, she says "normal people" shouldn't wear any type of red hat, saying they're "making people scared."

"Is anyone else made really uncomfortable these days by anyone wearing any kind of red baseball cap? Like, I see one and my heart does weird sh** and then I finally realize it only says Titleist or whatever. Maybe don't wear red caps anymore, normal people?" she wrote.

Even if your hat says something nice — like urging Americans to read — Makkai says nuh-uh.

"Also, for the love of God: The clever folks wearing 'Make America Read Again' or whatever caps — NO. You're making everyone scared. Don't do it," she wrote.

After some Twitterers mocked Makkai's post, she shot back. She said the swastika — a symbol in the ancient Sanskrit language — once stood for good luck and well-being in Hinduism and Buddhism, but noted that the faiths stopped using the symbol after it was used by the Nazis.

"If you're here to be contrary: an equivalent here would be western Hindus choosing not to use the swastika symbol in public despite it being sacred to their faith because it would offend/frighten people. The red hat has become a symbol of hate bc of how its wearers act," she wrote.

And she said she was speaking only to "normal people" — so, you know, not anyone who thinks differently than her.

"Also I love all the people who are like 'YOU CAN'T POLICE ME, LIBTARD!' Please note that I was specifically addressing 'normal people.' The ones who don''t want to freak people out at a distance. The ones who enjoy it should absolutely continue letting us know who thy are," she wrote on Twitter.

But critics of her comments dismantled her argument.

"It's a hat, and this is a Free Country," one user on Twitter wrote. "The very fact that you're triggered by the hat shows what a serious problem you have with tolerating opposing political views."

"Is anyone else made really uncomfortable by closed minded leftists?" wrote another, while a third said: "Maybe find out everyone with a red hat, even ones with MAGA on them, aren't some sort of bogeyman and learn to adult better, like a normal person would."

Ryan Wilde summed up the absurdity best:
I agree with you. Every normal person who is a fan of the Detroit Red Wings, StL Cardinals, Cincinnati Reds, LA Angels, Arizona Cardinals, Phillies, & so forth need to abstain from wearing a team hat if it's red. Red hats = bigotry
-----------------------------------------------------------

So, will you stop being a bigot and throw out your favorite red hat or will you continue to oppress this very small group of "abnormal" people who are uncomfortable around the color red on your head? Share your opinion and let us know. AND STAY ON TOPIC!!!!!!! Please.