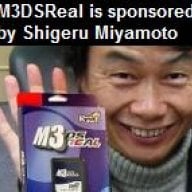 Active Member
OP
Newcomer
I've always have this problem with Touchpod, but never on M3 Sakura.
It didn't happen to me with the unofficial sakura versions, now it happens to me with the official release

:
Homebrew Thumbnail images:
It makes it look like a damaged file...
Do you have this problem???
This only happens with hombrew apps wich have no thumbnail image like flickbook ,but on M3 sakura unofficial versions u could see a default homebrew app image. Now with the official release , it shows that weird disordered pixels.