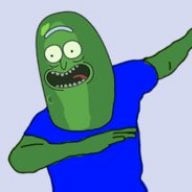 I'm a pickle Morty!
Member
just came here to thank you so much for your continued work! we don't have much going on in the

3DS homebrew

community so I'm very thankful for you. and I'm excitedly awaiting a future release that supports proper saving
If you don't want to wait just use AGB_FIRM.