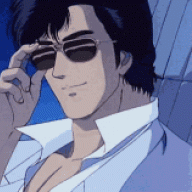 Member
'Humani nihil a me alienum puto' (I believe that nothing human is alien to me) - The Self-Tormentor Feb 2, 2021
Male, from Submarine Fortress Saluud (under) Lake Como
Last Seen:

Viewing forum GBA - Game Development, ROM Hacks and Translations, Apr 13, 2021 at 5:47 PM
Loading...

Loading...

About

Gender:

Male

Occupation:

Humanities researcher

Country:

"I no longer know if I am myself or another one, if I am one or many more, and which of them owns me now; moreover each of these against the others".

Loyal admirer of early Go Nagai's artworks, enthusiast of older Tokusatsu series, relentless SRW/Fire Emblem gamer.
Greedy reader of 19th century British/American classics.

Clumsy pratictioner of shikantaza, wing chun and mindfullness.
Disciple, follower, scholar and worshiper of T. Deshimaru, Yip Man, J.Krishnamurti.
Lover of the intuitionism/factualism of Eastern philosophy and adverse to the intellectualism/theoricism of the Western one.

Sad poet of life and love, tireless traveler of the (virtual and imaginary) world, admirer of feminine beauty and sensitivity, incurable eternal Peter Pan.
Open to life, not unaware of death, with an eye that never sleeps.