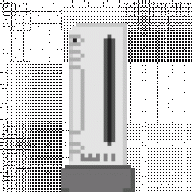 Joined

Nov 26, 2009
Messages

193
Trophies

0
Age

26
XP
Country
Ok i was just looking at all the emulators you can run on the ds and dsi (i have a dsi) and i came across a nes emulator and went to there main website. I wasnt very impressed by the site (the emulator was pretty mainstream i just forgot what it was called) because it was just like a blank page with a few links to the downloads with descriptions. then i saw
QUOTE said:

Firmware.nds, Ds firmware in a .nds file
so i downloaded it, put it on my flash cart, and it worked! The full ds firmware. It took the settings from the dsi firmware and used it on the ds firmware that was being used.what i found really interesting is that it acted like it was running on the NAND except it emulated that on the flashcart. Another thing that amazed me was that i ran it on a ds emu on my laptop and it would crash. it literally did run off info on the NAND! Now that i think about it you could use that to your advantage to get the dsi common key through an edited ds firmware file in the form of a .nds file. The only reason this would work though is because its a ds firmware getting something from the dsi firmware thats located on the NAND. I hope someones following this because it could help speed up the dsi homebrew channel progress by a LOT!
P.S. sorry if things can be off topic. the topic was originally going to say that you can run ds firmware through a flashcart (i wasnt sure if it was really new or not) but i gradually realized how much it could do!
P.S.S. if you need more info send me an email.
UPDATE: If anyone can figure out how to change the code for favorite color or your name on the ds firmware file then you can rewrite the code and make it so it reads the firmware (or the shop channel im not sure which one holds the common key) instead of the name or favorite color from the NAND