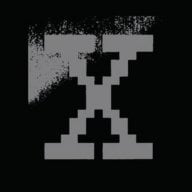 Well-Known Member
OP
Member
Joined

Nov 13, 2014
Messages

7,414
Trophies

0
Age

28
XP
Country
Hello GBATEMP Xenon here with another quick tutorial. This time I will be showing you how to update your Emunand on a New 3DS. I feel this tutorial is needed since there are countless posts and complaints of bricks. At the time of writing this tutorial the highest supported Emunand for
rxTools
is
9.5.0-23
as of 7/27/2015 other CFW's such as reiNand ,cakes, and Gateway support 10.5.0-30 . This post will be updated if this changes at any point in the future so lets get started!
Requirements -
A New 3DS
An Emunand partition
A way to boot into Emunand
Access to a CIA installer such as
FBI
/DevMenu/
BigBlueMenu
Emunand Tool
A 9.5.0-23 CIA pack for your region
SysUpdater
(Always use the latest Release)
1) Plug your MicroSD card into your PC using an adapter and open Emunand Tool then select Extract Emunand and save emuNAND.bin to your desktop this will be a backup incase the update fails and your Emunand bricks.
2) Download a 9.5.0-23 Emunand Pack for your region 3DS (For example U/E/J) I can't link it directly but you can click
this
link and you should be able to find it easily the update packs are as follows.
9.5.0-23U(Full)_n3DS.zip
9.5.0-23E(Full)_n3DS.zip
9.5.0-23J(Full)_n3DS.zip
3) Plug your MicroSD card into your PC and drag the folder called updates and confirm all 105 CIA's from the 9.5.0-23 are there.
4) Now extract sysUpdater.CIA and place it anywhere on your MicroSD card where you keep your CIA's I like to keep a folder called CIA on the root of my card and put all of my installable CIA's into it.
5) Safely eject your MicroSD card by left clicking on the drive it is plugged into on your PC, insert your MicroSD card back in and boot your New 3DS and enter your Emunand either by using a CFW that supports the New 3DS or enter Emunand Using your Gateway Red Card.
CONFIRM YOUR IN EMUNAND! DO NOT GO TO SYSTEM SETTINGS THEN EXIT THIS WILL KICK YOU BACK TO SYSNAND!
6) Install sysUpdater.cia to your Emunand using your favorite CIA manger then run it. You should see this screen.
Then press the A button once and watch the Magic
7) You did it! Once your console reboots and fixes home management your New 3DS's Emunand should be at 9.5.0-23
Credits go to
@n1ghty
for Emunand Tool,
@ground
for 3DNUS,
@Steveice10
for FBI, and
profi200
for SysUpdater thank you all for these amazing apps
Side Notes
-
It would appear some users are having trouble extracting files from archives on windows natively, if you run into these issues install 1 of these 4 programs to extract the files you need
WinRAR x86 (32 bit)
/
WinRAR x64 (64 bit)
/
7-Zip 32-bit x86
/
7-Zip 64-bit x64
If your Emunand stays black it means you bricked it but don't worry I had you back it up in step 1 so simply plug the MicroSD card back into the PC run Emunand Tool and Inject the Emunand.bin you created.
If you are one of the hundreds of people who downgraded from 10.3 and setup Emunand you may have what I call a frankefirmware where some titles are incorrect/missing so updating may or may not work.
I am Not Responsible If you Brick your Sysnand!
Do you have a Gateway card or rxTools and want to get on the eShop? give this a try http://gbatemp.net/threads/tutorial-how-to-access-nnid-and-eshop-on-9-5-0-23-emunand.407714/