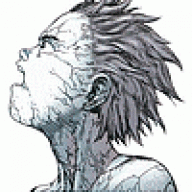 Well-Known Member
OP
Member
Joined

Oct 29, 2008
Messages

1,683
Trophies

1
Age

43
XP
Country
Cover Collections - part 2
​
I'm uploading here all the missing covers sets for Wiiflow. It will take some time to restore everything, please be patient.
You can contribute with any missing, fixed or alernate artworks. Post it here (use spoiler tags if you post single images) and I will eventually update the packs.
Please remember that you'll have to rename the png files following this format:
Title.ext.png​
Title
= Name of the file used to launch the game.
ext
=Extension of the file used to launch the game.
If it's a NES game, the '.ext' part will be '.nes', if the game is in zip format it will be '.zip'. It can even be a dummy file, like for hode (Heart of Darkness.game).
png
= Image format of the cover. Don't change it.
Example 1 - Cover for a Sega Megadrive, unzipped game:
Alisia Dragoon.md.png
Example 2 - Cover for a Game & Watch, zipped game:
Lifeboat.zip.png

Always reload cache each time you add or change covers
.
Utilities:
--------------------------------------------------------------------------------------
Missing Boxart
--------------------------------------------------------------------------------------​
Blank Covers: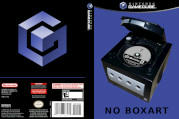 Size/Type:
various / .png
Current Cover Count:
(72 + 8 Alts)
Supported by Plugin(s):
All plugins, Wii, GC, Channels, HB
Complete Download .rar:
Blank_covers - shrunken spine
(17MB)
(last update: May-10-2021)
--------------------------------------------------------------------------------------
Consoles
--------------------------------------------------------------------------------------​
Amstrad GX4000: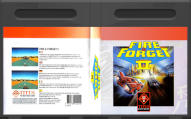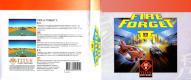 Size/Type:
1090x680 / 1090x458 / .png
Current Cover Count:
(25 + 25 Alts)
Supported by Plugin(s):
wiixl
Complete Download .rar:
Amstrad GX4000 - shrunken spine
(42 MB)
Famicom+FDS (custom covers)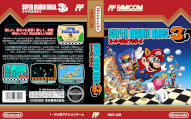 Size/Type:
1090x680 / .png
Current Cover Count:
(68 + 3 Alts)
Supported by Plugin(s):
fceugx, fceurx, fceuxtx, wiimednafen, retroarch
Download Folder(s):
Complete Download .rar:
Famicom+FDS Shrunken Spine
(57MB)
Famicom Disk System: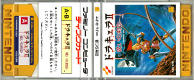 Size/Type:
1090x442 / .png
Current Cover Count:
(266 + 166)
Supported by Plugin(s):
fceugx, fceurx, fceuxtx, wiimednafen, retroarch
Complete Download .rar [Compressed]:
FDS - Shrunken Spine - by Sion_Zaphod
(58 MB)
Recommended for Wiiflow
FDS - Shrunken Spine - by Tetsuo Shima
(35 MB)
Recommended for Wiiflow
Complete Download .rar [Lossless]:
FDS - Shrunken Spine - by Sion_Zaphod
(173 MB)
FDS - Shrunken Spine - by Tetsuo Shima
(111MB)
Nintendo Entertainment System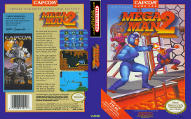 Size/Type:[/B] 1090x680 / .png
Current Cover Count:
(832 + 61 Alts)
Supported by Plugin(s):
fceugx, fceurx, fceuxtx, wiimednafen, retroarch
Complete Download .rar:
NES - Shrunken Spine
(950MB)
Super Nintendo Entertainment System:
Horizontal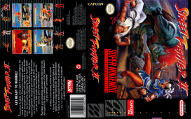 Size/Type:
1090x680 / .png
Current Cover Count:
USA (768 + 67 Alts) + Europe (84) + Other Regions (31 + 1 Alts)
Supported by Plugin(s):
snes9xgx, retroarch
Complete Download .rar:
Snes Shrunken Spine
(1GB)
Vertical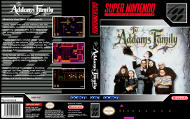 Size/Type: 1090x680 / .png
Current Cover Count: USA (559 + 124 Alts) + Europe (50 + 4 Alts) + Japan (16)
Supported by Plugin(s): snes9xgx, retroarch
Complete Download .rars:
SNES Vertical Shrunken Spine (693MB)



Nintendo 64




Horizontal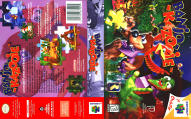 Size/Type: 1090x680 / .png
Current Cover Count: (319 + 98 Alts)
Supported by Plugin(s): wii64, not64
Complete Download .rar:
N64 Shrunken Spine (464MB)
N64 Shrunken Spine Alternates (129MB)



PC Engine:




Jewel Case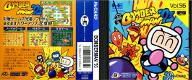 Size/Type: 1090x442 / .png
Current Cover Count: (183 black case + 31 white case)
Supported by Plugin(s): retroarch
Complete Download .rar:
PC Engine - shrunken spine (183MB)



PC Engine Supergrafx:




Jewel Case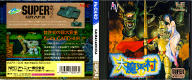 Size/Type: 1090x442 / .png
Current Cover Count: (7)
Supported by Plugin(s): retroarch
Complete Download .rar:
Supergrafx - shrunken spine (6MB)


--------------------------------------------------------------------------------------


Computers
--------------------------------------------------------------------------------------

​
Amiga (Big Box)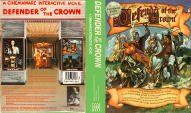 Size/Type: 1090x680 / .png
Current Cover Count: (60)
Supported by Plugin(s): Uae Wii
Complete Download .rar:
Amiga Big Box Shrunken Spine (79MB)
(last update: 20-08-2020)



ZX Spectrum (Tapes)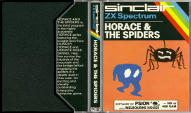 Size/Type: 1090x680 / .png
Current Cover Count: (73)
Supported by Plugin(s): Fbzx-Wii, Fuse libretro
Complete Download .7z:
ZX Spectrum Tapes Shrunken Spine (99MB)
(last update: 12-11-2020)
Source Ports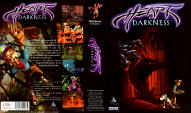 Size/Type: 1090x680 / .png
Current Cover Count: (22 + 5 Alts)
Supported by Plugin(s): Abuse Wii, Alien Breed Obliteration, Giana's Return, Eduke32, Exult, hode, OpenJazz, OpenSupaplex, OpenTyrian, Quake WiiFps, QRevPack, prboom, Residualvm, WiiHexen2, Wolf3d
Complete Download .rar:
Miscellaneous Plugins (35MB)
(last update: 22-07-2020)

--------------------------------------------------------------------------------------


Handhelds
--------------------------------------------------------------------------------------
​
Game & Watch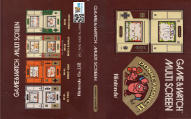 Size/Type: 1090x680 / .png
Current Cover Count: (55)
Supported by Plugin(s): Retroarch
Complete Download .rar:
Game & Watch Shrunken Spine (48MB)



Game Boy Classic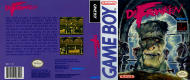 Size/Type: 1090x458 / .png
Current Cover Count: (356 + 64 Alts)
Supported by Plugin(s): vbagx, wiimednafen, retroarch
Complete Download .rar:
Game Boy Classic w/alts (355MB)



Game Boy Color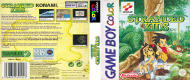 Size/Type: 1090x458 / .png
Current Cover Count: (110 + 12 Alts)
Supported by Plugin(s): vbagx, wiimednafen, retroarch
Complete Download .rar:
Game Boy Color w/alts (113MB)



Game Boy Advance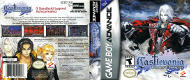 Size/Type: 1090x458 / .png
Current Cover Count: (599 + 37 Alts)
Supported by Plugin(s): vbagx, wiimednafen, retroarch
Complete Download .rar:
Game Boy Advance w/alts (597MB)



Nintentdo DS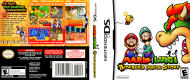 Size/Type: 1090x458 / .png
Current Cover Count: (186 + 2 Alts)
Supported by Plugin(s): desmumewii
Complete Download .rar:
Nintendo DS (168MB)



Virtual Boy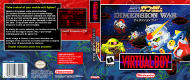 Size/Type: 1090x458 / .png
Current Cover Count: (74 + 3 Alts)
Supported by Plugin(s): wiimednafen, retroarch
Complete Download .rar:
Virtual Boy w/alts (54MB)