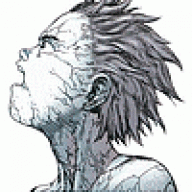 Well-Known Member
OP
Member
Joined

Oct 29, 2008
Messages

1,800
Trophies

2
Age

44
XP
Country
Cover Collections—part 2
featuring covers formatted for WiiFlow​
I'm uploading here all the missing covers sets for Wiiflow, as a counterpart to
@mastershoes
post here:
Cover Collections for Emulators With Cover Support
All images have been optimized for the smallest file sizes and maximum compatibility with WiiFlow by
@AdamCatalyst
. If you have any compatibility issues, please let him know!
You can contribute with any missing, fixed or alernate artworks. Please PM
@AdamCatalyst
if you have anything that you would like added to this first post.
Please Note : The OP @Tetsuo Shima is on a well-earned break right now, so I (Adam Catalyst) am tending to this collection until he can return. Please send me a PM if you need to get my attention.
---
Wiiflow Usage Notes
Please remember that you'll have to rename the png files following this format:
Title.ext.png​
Title
= Name of the file used to launch the game.
ext
=Extension of the file used to launch the game.
e.g. for an uncompressed NES game, the '.ext' part will be '.nes', if the game is in zip format it will be '.zip'.
png
= Image format of the cover. Don't change it, all the covers need to be .png's.
Example 1 - Cover for a Sega Megadrive, unzipped game:
Alisia Dragoon.md.png
Example 2 - Cover for a Game & Watch, zipped game:
Lifeboat.zip.png
Always reload cache each time you add or change covers
.
Wiiflow Utilities
---
---
Blank Covers
Size/Type:
various / .png
Current Cover Count:
(73 + 8 Alts)
Supported by Plugin(s):
All plugins, Wii, GC, Channels, HB
Complete Download .rar:
Blank_covers - shrunken spine
(17MB)
(last update: 2022-04-06)
---
---
Amstrad GX4000
Size/Type:
1090x680 / 1090x458 / .png
Current Cover Count:
(669 + 25 Alts)
Supported by Plugin(s):
wiixl
Complete Download .zip:
Amstrad GX4000 - shrunken spine
(220 MB)
(last update: 2022-03-25)
Famicom+FDS (custom covers)
Size/Type:
1090x680 / .png
Current Cover Count:
(68 + 3 Alts)
Supported by Plugin(s):
fceugx, fceurx, fceuxtx, wiimednafen, retroarch
Download Folder(s):
Complete Download .zip:
Famicom+FDS - shrunken spine
(50MB)
(last update: 2021-05-25)
Famicom Disk System
Size/Type:
1090x442 / .png
Current Cover Count:
(266 + 166)
Supported by Plugin(s):
fceugx, fceurx, fceuxtx, wiimednafen, retroarch
[
Compressed
]
Complete Download .rar :
FDS - Shrunken Spine - by Sion_Zaphod
[/B] (58 MB)
Recommended for Wiiflow
FDS - Shrunken Spine - by Tetsuo Shima
(35 MB)
Recommended for Wiiflow
[
Lossless
]
Complete Download .zip :
FDS - Shrunken Spine - by Sion_Zaphod
(173 MB)
FDS - Shrunken Spine - by Tetsuo Shima
(111MB)
(last update: 2021-05-25)
Nintendo Entertainment System
Size/Type:[/B] 1090x680 / .png
Current Cover Count:
(849 + 51 Alts)
Supported by Plugin(s):
fceugx, fceurx, fceuxtx, wiimednafen, retroarch
Complete Download .zip:
NES - Shrunken Spine
(845 MB)
(last update: 2022-04-06)
Matched Set [by @ToddofWar420]
Size/Type:
1090x680 / .png
Current Cover Count:
USA (950 + 80 Alts)
Supported by Plugin(s):
snes9xgx, retroarch
Complete Download .zip:
NES Regular Spine
(881 MB)
(last update: 2023-03-08)
Matched Set [by @ToddofWar420]
Size/Type:
1090x680 / .png
Current Cover Count:
USA (950 + 80 Alts)
Supported by Plugin(s):
snes9xgx, retroarch
Complete Download .zip:
NES Shrunken Spine
(838 MB)
(last update: 2023-03-08)
Super Nintendo Entertainment System
Matched Set [by @ToddofWar420]
Size/Type:
1090x680 / .png
Current Cover Count:
USA (1248 + 271 Alts)
Supported by Plugin(s):
snes9xgx, retroarch
Complete Download .zip:
SNES Shrunken Spine
(1060 MB)
(last update: 2022-05-03)
Horizontal
Size/Type:
1090x680 / .png
Current Cover Count:
USA (902 + 72 Alts)
Supported by Plugin(s):
snes9xgx, retroarch
Complete Download .zip:
SNES Shrunken Spine
(946 MB)
(last update: 2022-04-06)
Vertical
Size/Type: 1090x680 / .png
Current Cover Count: (627+128)
Supported by Plugin(s): snes9xgx, retroarch
Complete Download .zip:
SNES Vertical Shrunken Spine (619 MB)
(last update: 2021-05-25)
Super Famicom Satellaview
Size/Type:
1090x680 / .png
Current Cover Count:
(56)
Supported by Plugin(s):
Complete Download .zip:
Satellaview
(10 MB)
(last update: 2022-03-25)
Nintendo 64
Horizontal

Size/Type: 1090x680 / .png
Current Cover Count: (413 + 5 Alts)
Supported by Plugin(s): wii64, not64
Complete Download .zip:
N64 Shrunken Spine (524 MB)
(last update: 2021-05-25)

Vertical (Matched Set by @RunningSnakes)


Size/Type: 1090x680 / .png
Current Cover Count: (323 Alts)
Supported by Plugin(s): wii64, not64
Complete Download .zip:
N64 Shrunken Spine (294 MB)
(last update: 2023-01-07)



PC Engine




Jewel Case




Size/Type: 1090x442 / .png
Current Cover Count: (214)
Supported by Plugin(s): retroarch
Complete Download .zip:
PC Engine - shrunken spine (164 MB)
(last update: 2021-05-25)



PC Engine Supergrafx




Jewel Case




Size/Type: 1090x442 / .png
Current Cover Count: (7)
Supported by Plugin(s): retroarch
Complete Download .zip:
Supergrafx - shrunken spine (5 MB)
(last update: 2021-05-25)
PC Engine + Supergrafx
Vertical (Matched Set by @RunningSnakes)
Size/Type: 1090x680 / .png
Current Cover Count: (307)
Supported by Plugin(s): retroarch
Complete Download .zip:
PC Engine + Supergrafx - vertical shrunken spine (115 MB)
(last update: 2022-02-17)
---
---
Amiga (Big Box)
Size/Type: 1090x680 / .png
Current Cover Count: (60)
Supported by Plugin(s): Uae Wii
Complete Download .zip:
Amiga Big Box Shrunken Spine (66MB)
(last update: 2021-05-25)
Amstrad CPC

Size/Type:
1090x680 / .png
Current Cover Count:
(1223)
Supported by Plugin(s):
Complete Download .zip:
Amstrad CPC
(477 MB)
(last update: 2022-03-06)
ZX Spectrum (Tapes)
Size/Type: 1090x680 / .png
Current Cover Count: (73)
Supported by Plugin(s): Fbzx-Wii, Fuse libretro
Complete Download .zip:
ZX Spectrum Tapes Shrunken Spine (89MB)
(last update: 2021-05-25)
Source Ports

Size/Type: 1090x680 / .png
Current Cover Count: (23 + 5 Alts)
Supported by Plugin(s): Abuse Wii, Alien Breed Obliteration, Giana's Return, Eduke32, Exult, hode, OpenJazz, OpenSupaplex, OpenTyrian, Quake WiiFps, QRevPack, prboom, Residualvm, WiiHexen2, Wolf3d
Complete Download .zip:
Miscellaneous Plugins (32MB)
(last update: 2021-05-25)
---
---
Game & Watch

Size/Type: 1090x680 / .png
Current Cover Count: (55)
Supported by Plugin(s): Retroarch
Complete Download .zip:
Game & Watch Shrunken Spine (47MB)
(last update: 2021-05-25)

Game Boy (Classic)
Custom Matched Set [by @RunningSnakes]
Size/Type:
1090x458 / .png
Current Cover Count:
(838)
Supported by Plugin(s):
vbagx, wiimednafen, retroarch
Complete Download .zip:
Game Boy Classic
(500MB)
(last update: 2022-09-29)
Original Backs

Size/Type: 1090x458 / .png
Current Cover Count: (357 + 64 Alts)
Supported by Plugin(s): vbagx, wiimednafen, retroarch
Complete Download .zip:
Game Boy Classic w/alts (314MB)
(last update: 2022-04-06)
Game Boy Color
Custom Matched Set [by @RunningSnakes]

Size/Type: 1090x458 / .png
Current Cover Count: (615)
Supported by Plugin(s): vbagx, wiimednafen, retroarch
Complete Download .zip:
Game Boy Color w/alts (418MB)
(last update: 2022-10-26)



Original Backs




Size/Type: 1090x458 / .png
Current Cover Count: (112 + 12 Alts)
Supported by Plugin(s): vbagx, wiimednafen, retroarch
Complete Download .zip:
Game Boy Color w/alts (100MB)
(last update: 2022-04-06)



Game Boy Advance


Custom Matched Set [by @RunningSnakes]


Size/Type: 1090x458 / .png
Current Cover Count: (1170)
Supported by Plugin(s): vbagx, wiimednafen, retroarch
Complete Download .zip:
Game Boy Advance (733MB)
(last update: 2022-12-19)



Original Backs




Size/Type: 1090x458 / .png
Current Cover Count: (600 + 39 Alts)
Supported by Plugin(s): vbagx, wiimednafen, retroarch
Complete Download .zip:
Game Boy Advance w/alts (524MB)
(last update: 2022-04-06)



Nintendo DS




Size/Type: 1090x458 / .png
Current Cover Count: (186 + 2 Alts)
Supported by Plugin(s): desmumewii
Complete Download .zip:
Nintendo DS (149 MB)
(last update: 2021-05-25)



Pokemon Mini




Size/Type: 1090x458 / .png
Current Cover Count: (10 + 1 Other)
Supported by Plugin(s):
Complete Download .zip:
Pokemon Mini
(11 MB)
(last update: 2022-04-06)



Sega Game Gear


Custom Matched Set [by @RunningSnakes]


Size/Type: 1090 x 680 / .png
Current Cover Count: (335 + 4 Alts)
Supported by Plugin(s):
Complete Download .zip:
Sega Game Gear
(277 MB)
(last update: 2023-02-22)



Virtual Boy




Size/Type: 1090 x 458 / .png
Current Cover Count: (74 + 3 Alts)
Supported by Plugin(s): wiimednafen, retroarch
Complete Download .zip:
Virtual Boy w/alts (48 MB)
(last update: 2021-05-25)
---
Didn't find what you're looking for here? Check out @mastershoes post here: Cover Collections for Emulators With Cover Support