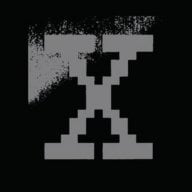 Well-Known Member
OP
Member
Joined

Nov 13, 2014
Messages

7,414
Trophies

0
Age

28
XP
Country
Hello GBATEMP this is a quick tutorial on how to access the eShop and sign into or manage your NNID settings, but first let's get a few checks before doing anything.
Requirements
The Gateway Red card (
CFW users check the notes below
)
A N3DS / N3DSXL / N3DSLL
An Emunand partition with firmware 9.X.X-XX U/E/J
Dev Menu as a 3DS or CIA (The 3DS version can be found on Gateways download section)
3DSNUS
- Credits to
@ground
emuNAND Tool
- Credits to
@n1ghty
Free multi patcher
- Credits to
@RednaxelaNnamtra
Tutorial
Ok with that out of the way lets begin.
Open 3DNUS as an administrator and download the NVER and TIGER for your region they are as follows
U
Title ID: 000400DB20016302
Version: 448
E
Title ID: 000400DB20016102
Version: 448
J
Title ID: 000400DB20016202
Version: 448
U
Title ID: 0004001000021900
Version: 19465
E
Title ID: 0004001000022900
Version: 19465
J
Title ID: 0004001000020900
Version: 19465
Here is an example of what you would type into 3DNUS if I were trying to download the U NVER
Once you have both the NVER and TIGER CIA's inside of the 3DNUS 1.9 folder move them both to your SD card where you normally keep your CIA's
Before you install either of those CIA's Plug your MicroSD card into your PC using an adapter and open Emunand Tool then select Extract Emunand and save emuNAND.bin to your desktop this will be a backup incase the update fails and your Emunand bricks.
Once you have a backup simply boot into your Emunand. To confirm you are in Emunand open the rom selection menu and check the top right for Emunand if it says Sysnand do not continue as can possibly brick your N3DS.
From there open Dev Menu from either your Red card or as a CIA and install both CIA's. Once completed shutdown your N3DS and boot into Emunand did your brick? If you did simply inject your Emunand backup with emuNAND Tool and try again.
Spoofing the eShop and NNID Settings
When your Enter Emunand install Free multi patcher and run it.
Your setting in it should say
e-shop spoof - on
region patch - off
no auto download - on
then click A to save and start to apply those patches
From there simply enter the eShop like you normally would or go to your system settings and open Nintendo Network ID Settings to log into your NNID, set up a NNID, or change its settings.
Congratulations!
You did it! I hope this tutorial was easy to follow if there are any errors please point them out.
Note to CFW users
- There are reports that this may work for you, if you want to try go ahead and install NVER but not TIGER. I would try using Free multi patcher first if it does not work try running the HBL CIA and use the HANS based eShop Spoofer.
HBL CIA Link (launch me from Emunand)-
https://github.com/yellows8/hblauncher_loader/releases/download/v1.0/hblauncher_loader_v1.0.zip
Use FMP for NNID and HANS for eShop
People on CFW are having issues with 022-2634 so here are some probable fixes found by other members.
Didn't you format your EmuNAND and link your NNID already?
If you didn't, this is what you have to do (you wont lose anything at all):
1. Backup your EmuNAND using Emunand9 or the Emunand Tool
2. Copy your Nintendo 3DS directory from the SD card to your PC
3. Boot into EmuNAND, open System Settings and choose Format
4. Boot back into EmuNAND and go through setup
5. Go to System Settings and sign into your NNID (now it will be properly linked to the system ID)
6. Inject the previously back upped EmuNAND to your SD card
7. Move the Nintendo 3DS directory back

And there. Your NNID is now active on your system and you should no longer receive the error.
Well, What I did and worked was:

5.a. Remove menuhax from sysnand, so emunand black screen is solved.
5.b. Boot into the emunand using browserhax
5.c. Install DevMenu, FreeMultiPatcher and HBL cias using FBI already injected into the Health app.
5.d. Use DevMenu to install NVer.
5.e. Use FreeMultiPatcher to spoof eshop, save settings.
5.f. Use HBL cia to open up Homebrew list, open HANS.
5.g. Use HANS to open NNID app without firmware spoofing.
5.h. Link my NNID and celebrate!

Thank you all for your help!
For those who are getting 007-2920 download
This
older eShop app and follow the instructions below.
Great! Glad you were able to figure it out. Sorry if I came off as rude earlier.



Yeah, its a problem with HANS. I am including a rar file with the HANS and eShop files from before the update Smea made recently, which I just tested and allowed me to download updates from the eshop.

After downloading, delete the following files from your sd card and then copy the files in the archive over:

/3ds/hans/titles/eshop.txt
/3ds/hans/titles/ironhax.txt
/3ds/hans/hans.3dsx
/3ds/hans/hans.smdh
/3ds/hans/hans.xml
/3ds/eshop.smdh
/3ds/eshop.xml
/3ds/ironhax.sdmh
/3ds/ironhax.xml

This should allow you to download updates and probably VC games as well again. You will lose the "old version" eshop for downloading Ironfall 1.0, but from what I understand we cannot use that anyways because we are on 9.5.

--------------------- MERGED ---------------------------


It will work for all games, cia or cart.