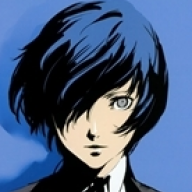 Joined

Apr 6, 2015
Messages

602
Trophies

0
Location
XP
Country
It does need a decrypted cia file. When dumping the game as I describe in my instructions it is decrypted by default. This is most likely the reason it failed.

You can make a LayeredFS patch as well. My instructions

Installing LayeredFS

describe how to do this, but I know using Translation Toolkit which doesn't work for you.

See

Progress EN (English)

or

Release Notes

. But there will be a 100% translation in the future.

It's your partner monster, your buddy. You get it early on in the game to join you on your journey.
nice, looking foward to the complete finshed english patch for this game,
yeah the LayerFS patch is alot easier to use, um since the translation toolkit doesn't work for my os (x86),
i saw on the toolkit's page that it can be bulit into a .exe file from the .py using pip installer command as described on the page at the bottom, it's rather easy to do, so maybe since i have python 3.8 installed and an 32bt os, and i added python to PATH, and pip.
i bulit the .exe from the .py for Gamepatcher, and that opens now without that version compatalty error.
but for trans toolkit when i try to run the bulit .exe it gives some errors on module not found, what do i need to do to bulid the translation tool kit from .py into .exe?
the bulid infro says that i need this:
Setup
This program is written using
Python 3.8
. Addionally you need
JTools.py
found in
BinJ Editor
.
so in the translation toolkit folder i need to add the JTools.py from BINkeditor folder and anything esle?
using python isn't that hard, the commands on how to install, pack stuff is there, and it just works. which is rather cool.
i also installed pyclip and qt5 from the binjeditor page.
i saw a video yesetrday on how to convert any python .py to .exe that helped me understand how it works and how easy it is to do myself.