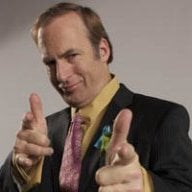 Livin' in a cardboard box
OP
Member
Square Enix have announced that Lara Croft will be hitting your games consoles and PCs again in the reboot of the Tomb Raider franchise on March 5th, 2013.

The game was delayed last month, with the developers citing that they required more development time.

Above is the new E3 trailer for Tomb Raider, which looks at some gameplay elements and gives a deeper look at what the game will be offering. It's looking good!

Source