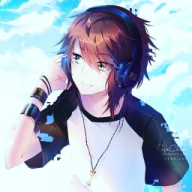 Joined

Oct 17, 2015
Messages

1,726
Trophies

1
Location
Website
XP
Country
Over the past three weeks, we've had a flurry of gaming news out of Paris Games Week and various financial briefings from major publishers.
Square Enix
has been among the companies making headlines. Fans are in anticipation of multiple projects at the publisher, including Final Fantasy 7 and Kingdom Hearts 3.
Let's go over every major news story.
Financial Results
Square Enix reports strong sales numbers across the board, growing profits significantly year-on-year and making for a
very successful performance
in the market. Titles including
NieR: Automata
,
Dragon Quest XI
, and
Final Fantasy XII: The Zodiac Age
are among those contributing to Square's
glowing financial reports
.
Source
Square Enix and Nintendo Switch
As the games media has covered over the past many months, publishers have been
impressed with the Switch's success
and are developing plans to support the fledgling console far into its future. We now have similar recognition from Square Enix at their recent financial results briefing. They note the Switch's sales momentum, and describe Switch as an opportunity to create middle-range games. They also said they would be
"aggressively" pursuing development for the console
, and would not rule out any current or future IPs for Switch releases.
As reported extensively in September during Gamescom,
Final Fantasy XV
director Hajime Tabata hinted at a
possible Switch port of FFXV
. Since then, he has stated that there are "no plans at this current time" for FFXV on Switch, but did say that the company is exploring possibilities, and that a Switch port using Unreal Engine 4 may be possible. In regards to Unreal Engine 4, Tabata mentioned that the
Switch handled UE4 well
. Unreal Engine 4 is being used for both
Final Fantasy 7 Remake and Kingdom Hearts 3
. For hopeful fans, don't rule out the possibility of a port yet -- Square Enix made similar remarks regarding a PC port of
FFXV
back when the game launched, and fans will now be receiving a PC port a little more than a year later. We could see a similar situation with the Switch.
Clearly, Square Enix is committed to supporting the Switch in a large capacity. The caliber of games the system will receive is yet unknown -- will we receive the likes of
Final Fantasy 7 Remake
and
Kingdom Hearts 3
? Or will Square's Switch efforts be in the vein of
Octopath Traveler
and
Lost Sphear
, with smaller mid-tier releases? Only time (and an E3 or two) will tell.
Source 1
Source 2
Final Fantasy 7 Remake Update
Final Fantasy 7
is one of the most popular titles in the storied JRPG franchise. Since
Final Fantasy 7 Remake
was revealed back at E3 2015, fans the world over have been anxiously awaiting any drop of news regarding the development or release date of the remake. Over the past two years, we have seen
middling news reports
, multiple delays, and signs that the game could potentially be going into development hell. The last official news we've received as to the remake's release date is the following slide presented during a previous Square Enix financial briefing and a statement from Square Enix CEO Yosuke Matsuda saying:
"We plan to launch [these games] sequentially over the next three years or so."
Recently, however, there have been hints from industry sources that Square Enix will have an
Final Fantasy 7
-related announcement later this year
, likely at the PlayStation Experience event in December. Interestingly enough, some online retailers have begun
listing release dates
on the game's pre-order page.
Play Asia
listed the remake's release date as
December 2017
, later changing it to "to be announced."
GameSeek
had an even more specific date of
June 15th, 2018
.
Base
, a UK retailer, listed
December 30th, 2017
on their site. Given the lack of official information, it is likely that the December release date listings are a placeholder, however, GameSeek's June 15th listing is slightly more intriguing. With luck, we'll hear more about this project from the horse's mouth itself sometime soon.
Source 1
Source 2
Leaked Sequel to The World Ends With You, Exclusive to Switch
Making the rounds right now is
a Reddit post
full of leaks related to
Capcom
,
Bandai Namco
, Square Enix, and
Nintendo
. Part of that post includes mention of a
follow-up to 2005's acclaimed
The World Ends With You
on Nintendo DS, reportedly coming
exclusively to Nintendo Switch
.
The World Ends With You
was lauded for its art style, unique gameplay, and strong soundtrack, and was developed by the team behind the
Kingdom Hearts
series. Since its original launch on DS, it has been ported to iOS and Android. Characters from
The World Ends With You
appeared in
Kingdom Hearts 3D: Dream Drop Distance
. Other than that, this game was mostly a one-hit wonder, making the prospect of a direct sequel quite intriguing. As with all leaks, do take this with a grain of salt.
Source
E3 2018 Plans
Square Enix provided a quick
teaser for their E3 2018 plans
, describing their upcoming titles as
"sharp," "powerful," and "well made."
They did, however, mention that their lineup is unchanged from previous reports and that no big games are planned from now through March 2018. It also seems like the highly anticipated
Kingdom Hearts 3 might miss next year's E3
.
Kingdom Hearts 3
was given a 2018 release window last July, but has yet to receive a concrete release date. Given that the game is slated for next year (although, it has had multiple delays in the past), it would seem odd for it to miss E3. Again, only time will tell what Square Enix's plans are.
Xbox One X Enhancements
Square Enix will be supporting Microsoft's powerful new Xbox One X console through a series of
4K patches
for their current games.
Rise of the Tomb Raider
is first, offering three visual modes in its 4K patch, including a native 4K option and a high frame rate option. The patch will feature HDR support, spatial audio support via Dolby Atmos, and enhanced eye candy. In addition, Xbox One X owners who have bought the season pass will receive all the content in the "20 Year Celebration" edition of the game.
Two other Square Enix titles have Xbox One X patches:
Final Fantasy XV
and
Life is Strange: Beyond the Storm
. Xbox One X owners can download the 4K patch for
FFXV
now, while
Life is Strange: Beyond the Storm
will come at a later date. Both
Rise of the Tomb Raider
and
Final Fantasy XV
have seen
substantial graphical boosts
on the Xbox One X over the base Xbox One, living up to the Xbox One X's adage of being the "most powerful console ever."
Source
Thank You For Reading!