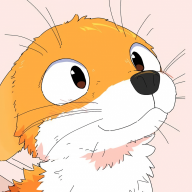 Joined

Jun 21, 2018
Messages

552
Trophies

1
Location
Website
XP
Country
(Generated using OpenAI's
GPT-3
, starter text highlited in
bold
)
GBAtemp is a
dynamic website that has been online since 14-5-2002. Since then we've gathered users from 2 continents and still seek to achieve global presence! We don't get any support from anyone else than our awesome community and still we sort of grow and attract awesome people and awesome content.
Being a forum of gamers, by gamers for gamers it's more than just another place to talk about games or something like that. It's also a place where you can see gaming in general, how it intertwines our life together how gay marriage has led to gaming co-op in Tomodachi Life In Honor Of LGBT Day In US , or post some silly mems when the "In one X announcement" happens [snipped not related] . For myself I wouldn't be around without all this awesome people anyway
There is a regular forum with over 200 active threads every month , with 2209 registered members in total atm . It consists of 3 main sections categorized in socializing (local & global), help & bug reporting which generally is 99% bug reports but there are cool people helping others around here too(!), with also an offtopic part. There isn't just one guy keeping this site alive , but everyone who choses to spend their time on here! Our gallery currently holds 596 images mostly contributed by our awesome userbase BUT have been 4 images made rather officialy by Nintendo itself!
We're also willing yourself joining up on Discord ! You'll find a nice group of humas there who'll most likely greet you over looking forward hearing from you what kind of stuff they may possibly help out with if needed? If interessted have a look at these topics+rules !
There's also a bunch of other stuff going on over here, but our forums currently hosts the only active boards after all. If you can't wait till next weekend or till Nintendo Direct or Gamescom then feel free to take a look at out these cool retro magazines that we have been adding from time to time!
But as always, thanks for visiting us and for those that choose to stay with all of us! This wouldn't be the place without everyone chosing freely to spend some of their time with it! While I am not sure if I should celebrate LGBT Day-Weekend ended up on Sunday or not but believe me or not, this party is far from over and we hope you'll still stay around on TBATemp like many others do on a daily basis without burning out. Feel free to do whatever you'd like!
What we've been giving on way more than we've been taking here - even though the accumulated amount of errors reports per month is rather brutal also for our staff lol.