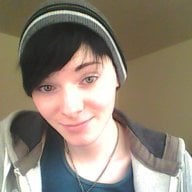 Well-Known Member
OP
Member
Ok, so I just made a picture of a Little Big Planet Sackboy that I really like, and would like to use as my avatar and/or signature.
The picture has a lot of cartoon blood in it that really makes the picture what it is.
The rules say this about images we can use.
"Images or content that the
GBAtemp Staff
find are too big or that are deemed inappropriate including obscene, pornographic, vulgar and any other distasteful or sexually explicit material will be censored, edited or removed with OR without notice; and may result in the member being warned, suspended or banned."
Does this include cartoon blood?
I don't want to get banned, because of my pic.