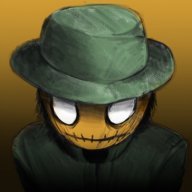 Joined

Dec 29, 2015
Messages

392
Trophies

0
XP
Country
#
A
B
C
D
E
F
G
I
J
P
R
T
V
W
Taiko no Tatsujin (Any or all of the three games with all or at least most songs unlocked)
Xenoblade Chronicles X (modded starter save for XCX - EU disc version)
Star Fox Guard (save with all simbols unlocked and max rank. PAL, [BWFP01])
Save file of the Minish Cap VC game (I don't care how far it is completed, as long as the cucco mini game in Castle Town is available since I'd like to test a cheat I wrote).
WiiU Fit Save (after the balance board SYNC).
Castlevania: Aria of Sorrow Save. (All Souls. No New Game Plus Done. - NTSC)
Lego Star Wars: The Force Awakens save (main story mode complete)
Yoshi's Island (GBA) (completed save file for the North American Wii U Virtual Console release)
Super Mario RPG (SNES)
(almost completed save file for the US Wii U Virtual Console version.
Level 30 (I think is the highest) and Pre-Smithy boss fight)
Donkey Kong Country Tropical Freeze 100% Save (which includes the Time trails and Hard mode completed)
Freedom Planet (US) 100% or near.
Assassin's Creed IV: Black Flag
Injustice: Gods Among Us (savegame with all skins unlocked and everything unlocked)
Skylander trap team (completed at least story mode)
Terraria (Save with cool items)
Binding of Isaac Rebirth (US) all characters unlocked.
The Legend of Zelda Twilight Princess HD (Save with all Items at the start of the Game)
100% Pokken Tournament save (including all titles. Amiibo dlc doesn't matter)
100% twilight princess save (No hero mode)
Mario Kart 8 NTSC-J [AMKJ01]100% save
Mario Vs. Donkey Kong: Tipping Stars (100% save)
Lego marvel super heroes
The Walking Dead Survival Instinct (Any region)
Donkey Kong Country: Tropical Freeze Save - All Kong letters both original and hard mode (blue) all puzzle pieces, and all collectibles with all time trials done at gold.
New super mario bros U/new super luigi U 100% save with all challenges done at gold.
Skylanders Superchargers US save - Story 100% complete.
Adventure Time Explore the Dungeon Because I DON'T KNOW!
Bit.Trip Presents Runner 2: Future Legend of Rhythm Alien
Darksiders II
Dragon Quest X
How to Train Your Dragon 2
Rapala Pro Bass Fishing
Wipeout Create & Crash
The Amazing Spiderman (EUR) - 50% save is ok.
Kamen Rider: Battride War II
Mario Party 10 (EUR, if possible) - 100% fully completed (or near)
One Piece Unlimited World Red (US) - 100% save
Splatoons US Save as close to 99% as possible.
Smash Bros. Pal 100% Save
Zelda wind waker save (right after obtaining the camera with colors).
100% Zelda BOTW with all the chests open in the shrines but none open in the world it self.
Legend of zelda the wind waker hd save that has second quest completed.
Just Dance 2016/2017 save with Unlimited inside. (At least with the 3-Month Trial)
The Legend of Zelda: Wind Waker HD - save 100 % for 2nd quest
Super Mario Advance 4 - All e-reader levels completed 100%
Super Mario 64DS - All 150 Stars
The Legend of Zelda: Phantom Hourglass -100%
The Legend of Zelda: Spirit Tracks -100%
Metroid Trilogy US
Cars 3
One Piece Unlimited World Red
Taiko no Tatsujin: Atsumete Tomodachi Daisakusen
Xenoblade X where the chapter 9 is finished, but where the following ones are still to complete. If you have a save file which goes until a preceding chapter (6-7-8...) it is also welcomed
Complete save file for Mario vs Donkey Kong Tipping Stars
Angry Birds Trilogy (EUR)
Specify which region the save file is (even if the game is not region locked).
Add a brief description of what is completed and what is not. Also specify if the save file has been edited or modified in any way.
Try to give the file a descriptive name (E.g. ZombiU [AZUE41].zip)
When requesting for a save file:
Specify region (if the game' saves are region locked)
Specify level of completion, unlocks, etc..
Q: Can only fully completed saves be shared?
R: No, but most people wants saves at 100% completion (or as close to 100% as possible), however if anyone requests a partially completed save or you have a save that still has not been shared then it is ok to share it, even if it is not at 100%.
Q: Is it ok to share edited saves?
R: Yes, but you must specify what has been edited.
Everyone who shared their saves.
ScarletDreamz - For making the banner for this Thread