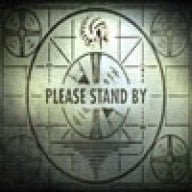 Well-Known Member
OP
Member
Joined

Aug 3, 2015
Messages

364
Trophies

0
Age

45
XP
Country
I was told that setting my fan (with the Webman dynamic fan control) to about 65'C should do fine as far as keeping my Slim 2500a cool enough. But curiosity got the best of me so I turned off the dynamic fan control to see what my idle and gaming temps were.

Idle my PS3 sits at 65 degrees Celsius on both CPU and RSX and after running Uncharted 3 for about 20 minutes it goes up to around 71 degrees Celsius, is that too hot? I was reading that prolonged exposure to 73'C or higher can cause YLOD issues after a while. It seems as though the fan stays on at about 30% regardless of whether I use the dynamic fan control or not so I guess there is no hard in setting it to come on at about 60 or 65'C, right? It seems to stay cool at the temp I set it at, even when playing games like Uncharted 3 (right now its at 60'C on Uncharted with the fan running at 45% to 55%). Will doing so cause premature deterioration of the fan?

There is so much conflicting information out there I just want to make sure I have this right so any insight would be greatly appreciated.

Also, what is the best fan utility to use? Is the dynamic fan control in Webman good enough or is there something better?