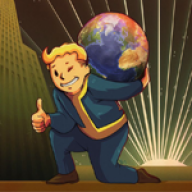 Joined

May 4, 2018
Messages

26
Trophies

0
Website
XP
Country
To fit the Switch version of Witcher 3 on a single game card, CDPR had to compress the audio files to save space. This mod lets you use your PC files to restore your Switch version back to full-quality audio with no performance loss.
WARNING:
There's a repeatable crash caused by having the mod installed during the events of "Ladies of the Wood: Find out what's killing villages from Downwarren" / "The Whispering Hillock". The file causing the problem is
content\content4\ennx.w3speech
- remove or rename the file to play normally, and once you're done with those quests, you can put it back.
Installation:
First, download the mod from its
upload on the Nexus here
(for some reason, I can't attach files to posts). Open the .zip, and pick either the American or European version.
Then put the .bat file on your PC inside your "The Witcher 3 Wild Hunt GOTY" folder, the same folder with "unins000.exe" in it. Then run it. (Your game version doesn't have to specifically be the GOTY edition, just as long as you have all the DLC installed.)
The .bat will run for a few minutes, as it's copying all of the English audio files into a new folder. When it's done, you should see a new folder called "atmosphere" in your Witcher 3 folder. It should be 4.02gb big.
Now all you need to do is copy this new "atmosphere" folder into the root of your Switch's SD card. When asked, merge existing folders.
IMPORTANT: If your CFW is ReiNX, change the name of the atmosphere folder to "reinx". If you're running SXOS, change it to "sxos".
And that's it! Unfortunately, since you can't record video in Witcher 3 and I have no capture card, I can't show you a side-by-side comparison of the audio quality. In my experience, it's slightly better on speakers and noticeably better on headphones.
Finally, the .bat only works for English audio right now; if there's demand, I can make ones for other languages.
Contact info:
I can be found on twitter at @CirosanCB, and I have a hacking discord here:
https://discordapp.com/invite/cVRt5CM
Have fun!