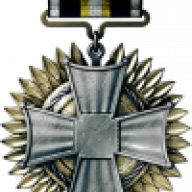 GBAtemp's Official Keyblade Master™
OP
Member
Joined

May 5, 2009
Messages

587
Trophies

0
Age

32
Location
Website
XP
Country
This will be my first entry in this blog.
Okay well, today, I started playing Kingdom Hearts Final Mix on Lv 1 Critical Mode challenge..
And yes, it frustrates me more than anything.. I've been spending hours trying to kill a single boss xD
I am just wondering if any of you out there had tried this and succeeded?
Right now, I am figuring out how to defeat Beast's Castle Boss (Dark Thron, I believe is the name, second form of shadow stalker).. It can actually kill me in 2 hits (sorta like kingdom hearts 1 where you picked sword and gave up shield).. xD
Anyway, so far, I've had this game 100% completed:
Kingdom Hearts I
+Kingdom Hearts Re: Chain of Memories (Will probably do GBA version if I have more time)
-(Sora Story)
Look at Heartless Kills lol
-(Riku Story)
Kingdom Hearts: 358/2 Days
Since there is no battle report/record I will post some stat
Kingdom Hearts 2
yay! for different artwork!

Gummi route completion is kinda hard to complete especially if you are really new to it. Spent 10 hrs on it

I also did max stat sora!! took hours and hours lol (Equipped with Sweet Memories which adds nothing so this is 'base' stats. I also unequipped all accessories and stuff.)
Bonus Photo (Kairi's Ribbon)

I hope I am allowed to post something like these here

There's probably more to come!