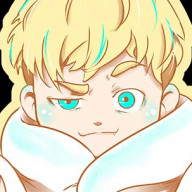 Joined

Jan 13, 2019
Messages

12
Trophies

0
Age

22
XP
Country
So, a few months ago I bought an used FAT PS3. The fans were really loud all time since I first booted it, and it also reached alarming temperatures (72-74 ºC) while just staying on the XMB. So I thought it was probably full of dirt on the inside and decided to disassemble the entire thing to clean it up. My guess was correct — there was so much crap inside that it disgusted me at first sight. On the other hand, I had no plans to replace the thermal paste, but I did notice that the one on the RSX and CPU was pretty much dry.

After reassembling and booting my PS3, I was really impressed at first, as the fans were almost silent. But then I went onto the Rebug Toolbox to check the temperatures, and... uh oh! 82 ºC! Why are the fans so silent then? Maybe not enough contact with the thermal paste? Is it mandatory to replace it after taking the console apart? Also, I think I messed up while reassembling it or something, because the two top cover plates didn't really fit in, and I didn't use all of the screws I took out. I don't know what to do...

My PS3 is a CECHL-04 model. Thank you very much in advance.