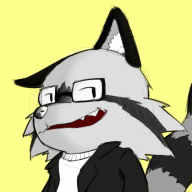 Well-Known Member
OP
Member
Joined

Aug 19, 2015
Messages

496
Trophies

0
Age

20
XP
Country
DISCLAIMER: THIS IS AN EXTREMELY OUTDATED METHOD OF DOWNGRADING. USE PLAILCET'S GUIDE PLEASE.
Hello!
In recent days, there have been many developments within the 3DS homebrew community, with one of them being kernel access! With this, we now have a way to downgrade 3DSs and do whatever we want with kernel on >=9.3 3DSs. What's that? You want to downgrade? Well then, here's how...
PLEASE NOTE: JP N3DS Users, you'll need to remove the 000400102002CA00 title in order to not get bricked! Not sure if other regions need to do this as well.

ALSO NOTE:

I AM NOT RESPONSIBLE IF YOUR 3DS BRICKS

. If it does, I'm sorry, but it is NOT my fault.
CIA STUFF:
Need some firmware CIAs and can't find them? Never fear. Even though I can't directly link them here, I can tell you that if you Goodle (including the quotation marks) "
[MEGA] [CIA/BIN] MSET 4.X & 6.X backups, Browser backups, Update packs (All Regions)
" you may just find what you're looking for.
You can verify that you've gotten the right .zip file and that everything is okay by comparing the file's MD5 and SHA-1 hashes (generated on
this
great site) to this handy chart below.
O3DS 9.2.0-20U:
MD5: 879f437d7c78f09ae565f79f5aa9c421
SHA-1: ccc272c495a84aa49f8db2da6072a79a73053e19?

O3DS 9.2.0-20E:
MD5: caec3e015bc065dd0ca512f219c8fc3c
SHA-1: 63f0e83892af0f43d159685b4d775e09360552e4?

O3DS 9.2.0-20J:
MD5: a7c14f50e553d99d93efd3a8dd4f8b9d
SHA-1: 422af53b07c270d65bf443d09736f3d1c540641c?


N3DS 9.2.0-20U:
MD5: e5f40c3b155cfd12ef38be35d2e81d2e
SHA-1: 377c140377fb6cf31a0c032c4e1196cc521f87fe?

N3DS 9.2.0-20E:
MD5: 6dcca8fcbc9a28c82c2a4e5182f3acf8
SHA-1: e7c77bf205137167f1f1befa0c4db9d879a21a2e?

N3DS 9.2.0-20J:
MD5: f46677696ed4bf0e182de5a8168b7542
SHA-1: c9a1aaf4a4923fb5e065546da5c4a4da37aafdb2?
TUTORIAL:
Before beginning, remove any DNSs (like Tubehax) that you may have on your 3DS. This can interfere with the downgrading process. You may also want to back up your SD card juuuust in case...
Grab the sysUpdater app from here and place it into the '3ds' folder of your SD card.
Make a folder called 'updates' on the root of your SD card.
Place all of the CIAs for the update you wish to downgrade to into the folder.
Eject your SD card, put it into your 3DS, and boot.
Open up the Homebrew Launcher in your entrypoint of choice and start the sysUpdater app.
If everything goes well, you should have some options. Since we're downgrading, you can go ahead and press the Y button.
Wait and DO NOT touch anything. The app will tell you when it is done. (It took me less than 5 minutes)

Once the app prompts you that it is done, wait. It will reboot automatically.
Bite your fingernails in suspense. If everything goes correct...
Your 3DS will be downgraded!
COMMON PROBLEMS:
Issue: The app freezes at a certain step!
Solution: Try a different entrypoint. I was using Ironhax and got this problem, so I switched to OoT3DHax and it worked.

Issue: The prompt comes on screen, but nothing happens when I press a button!
Solution: Either wait a few moments or reboot the system and try again.

Issue: I downgraded, but my 3DS screen is completely black upon reboot!
Solution: Try removing the SD card, or you can reboot into recovery mode. To do this, hold A+R+L+Up as your 3DS turns on.

(please recommend any other issues and solutions to add here please!)
​
VIDEOS:
CREDITS:
@Steveice10, @TuxSH, @julian20, @mid-kid, @delebile, @MassExplosion213, and @motezazer for working on memchunkhax2.
profi200 for sysUpdater, and @TuxSH for getting it to work for properly downgrading. Also, let's not forget @Steveice10 for the current, more stable app.

@JustPingo for various research efforts and for the upcoming KTM, a safer way to do this.
DATA GATHERING:
There is an optional little thing you can do
here
that helps collect data about the 3DS downgrade process. Do it if you feel like it.