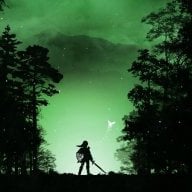 Well-Known Member
OP
Member
Joined

Sep 18, 2017
Messages

303
Trophies

0
XP
Country
I have a strange problem with the internal hdd on the PS3. I'm running Rebug 4.81.

I deleted Uncharted Drake's Deception from the internal hdd via multiman's delete option. When I started the delete procedure, I had 130GB's of space on the hdd. During the deletion, the PS3 froze. I had no choice but to unplug it, and then plug it back in. I skipped the "check file system" upon rebooting the PS3. When I was back to the XMB, the game was gone, but the internal hdd was still showing only 130GB's of free space. Drake's Deception takes about 40GB's of space so I was expecting 170GB's of free space after deleting. When viewing the internal hdd via FTP, I noticed that a Drake's Deception folder was still showing up. So I deleted that folder, and still the hdd was showing 130GB's. Then I shut the PS3 down, and booted into safe mode to scan the hdd for errors. It said there was file corruption on the hdd, so I ran the fix file corruption option in safe boot mode. When all was said and done, I went back to the XMB to check the free space on the internal hdd, and now it said 143GB's of free space. This is still about 27GB's short of the the 170GB's I should have after deleting that game.

Where is this 27GB's hiding? Does anybody know of a way to fix this issue so that I can recover the full amount of hdd space that I should have?