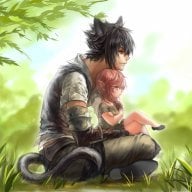 Baby I'm Back ♥
OP
Member
IGN Entertainment

A leaked retail poster suggests that our first look at the next Call of Duty game is coming next month.

A picture of a poster obtained by Kotaku says to "return for debriefing" on May 2, 2012. Is this when we'll see the game revealed?

- Kotaku

Previously, Activision announced that a new Call of Duty game is coming in 2012. While it hasn't been confirmed as Black Ops 2, Activision purchased blackops2.com earlier this year, and Amazon posted a listing for the game in France.
Kotaku

It's looking more nd more like this year's Call of Duty is going to be a sequel to 2010′s Black Ops. A retail source forwarded the following image from a poster received today.

It's been widely speculated that this year's Call of Duty game will be a sequel to Black Ops, which was developed by Treyarch.

Also, the framing narrative for 2010′s Black Ops was a debriefing where elements of a massive secret conspiracy were revealed so the text on the poster could be referencing that.

Also, the date on the poster is most likely a reveal date and not a release date. Call of Duty games typically come out later in the year to take advantage of the busy holiday shopping season.

In February, a French video games site found themselves banned — and then unbanned — from Activision events after reporting that a Black Ops sequel would arrive in 2012 after an Amazon leak earlier this year. That overreaction led many to think that the information in the leak was right on the money.

When contacted, Activision declined to comment to Kotaku about the image.
Kotaku Source
Source
2
Unfortunately, it's Kotaku.