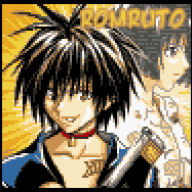 Joined

Jul 31, 2007
Messages

394
Trophies

0
Website
XP
Country
Kingdom Hearts RE: Coded – Partial English Translation
USER "SkyBladeCloud" Quotes:
This is an interesting one: about two months before this game was released, Truthkey (you may remember him from other KH translation projects, like BBS), told me that Kingdom Hearts: Coded, was getting a DS port in japan. It hadn´t been confirmed in USA or Europe in that time, so I thought it would be great to work on it. When I first had a look at it I said: "OMG this game uses the exact same engine as KH 258/2 Days"; and I was right, misc text uses the same scheme (very esasy to code for).

However, the game was confirmed to be released in the USA and Europe in only trhee months, and the story script is not as easy as misc texts. So, after coding a pair of tools to help Truthkey with the translations of some files, he made them in half a day lol, he even started the translation of the story…

English Partial Translation Is Out!
It includes meus, descriptions, places, objects, some storyline events, etc…

Thanks to USER "neoxephon", he made a patch as an alternative from USER "TruthKey" 's patched KH game.
(Make sure to patch it with a CLEAN KH Re:Coded R0m)
DOWNLOAD HERE v0.1

The configuration menu freezing problem is fixed. But make sure, before you start the game, use the clean version first and save after the tutorials. Save the game when the gate appears and you should be fine. It's seems although I patched the game with the link above, it still freezes on my DSTwo card on the Difficulty Settings.

Also, keep this thread clean from asking for this R0m(s). If you do you will banned!!


Thanks for your consideration!