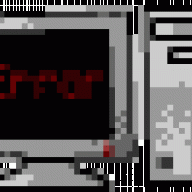 Joined

Mar 7, 2009
Messages

2,192
Trophies

0
Age

26
Location
Website
XP
Country
Well guys, my birthday is coming up (26th Nov

) and this time instead of asking for electronics and money, this time i asked my parents for a Nerf gun and they said yes!

Well i did some research on the the interwebs and i came out with these two choices, The Nerf Firefly and the Nerf Rapid fire but im only allowwed to get one. I'll explain what i know so far about these two guns
The FireFly:
The firefly is basically a upgraded version of the Nerf Maverick (the one my friend has) and the firefly has a 8 shot barrel while the maverick only has 6. The firefly also comes with this light feature that makes the foam darts glow-in-the-dark when fired, this requires 2 AA batteries to use and i think it is required. The firefly also comes with a 8 slot reload grip which is attached to the back of the gun, this is what i would find useful. This is also a pump action fire gun. This one seems alittle bulky but its good for value. This appeals to me because of its compactness
The Nerf Rapid Fire:
Well this is the more expensive choice i was considering getting, this thing is a true beast and it was released in September IIRC. The thing that makes this Nerf gun so amazing is its ammo amount, this beast can hold up to 35 darts in its round holder which is pump action fire. This seems a little long for me but if i do get it i'm sure i would be able to adjust. i like this one because of its huge ammo clip and a rapid fire.
I'm sure i can mod both guns, which ever one i end up choosing...
I'll mainly be using the nerf gun for mucking around and shooting random stuff i see lol
Which one do you guys think i should get? Vote in the poll, i really need to know which one you guys think i should get