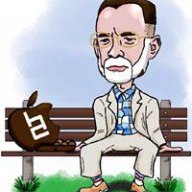 Joined

Dec 25, 2014
Messages

77
Trophies

0
Location
Website
XP
Country
Full story:
Ok, so I've got my new GW. Then
1. I formatted my 9.2 SystemNAND to SD partion
2. Downgrade 9.2 SystemNAND to 4.2
3. Boot into GW mode and enjoy the 9.2 emuNAND formatted before
But the problem is:
Icons got messed up across screen every time I go from Sys > Emu or Emu > Sys. But they stay the same if I restart 3DS from sys (basically from sys to sys).
- I already checked if anything's place is overtaken.
- Organized the dashboard in systemNAND, takenotes, get back into emuNAND, reorganized with the same order as noted. Still no DSiwares, things are in place now, exept GBA games in my GBA folder. They pop out all over the screen
Plot twist:
I'm using emunand 9.2 (4.2 SystemNAND). The two dashboards are almost identical, except for no DSiware (of course, thanks
Thomas12345
) in SystemNAND. I literally copied "icon order" one to another. GBA/GBC/GB still pop out.
One more thing:
Can you get Pokemon Crystal vc (.cia) installed and plays fine? 'Cause I got 2, both cia pkm crystall, one refused to install at 98%, 1 gave error with blackscreen (An error has occurred...)