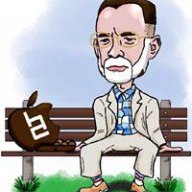 Joined

Dec 25, 2014
Messages

77
Trophies

0
Location
Website
XP
Country
Full story:
Ok, I know that you guys would think I haven't read enough, but I did indeed. It's just my case is some how different from those tutorials
My had 9.2 and now 4.5 systemNAND and 9.2 EmuNAND (still linked) but I would like to format emuNAND to unlink them cause I saw mmn and his
Post
and totally agree with him. Also, my big SD is only 16GB big and had tons of small games, RE: REvelations (the biggest one), ambassador games, and apps... in it, can still be played in SysNAN
D (low save encrypt games) so I don't really need to redownload them my emuNAND cause I'll run out of space.
I don't really need to access eshop either in both NAND 'cause 4.5 sysNAND shouldn't be updated to 9.4 at this moment, and 9.2 emuNAND could get cia deleted when enter Nintendo Network.
What I want to do now is formatting my emuNAND to unlink it, and install some cia games in it so my library will spread widely from SysNAND, emuNAND, to GW's micro SD (I don't need my games duplicated).
What should I do? Correct me as I'm unsure...
1. Backup all data (D1) from SD card to PC, plug it back it.
2. Load up emuNAND 9.2, go to system format, turn on wifi to check if it ca be formatted
3. Format it, at this point, my NNID will be unlinked from the system. The system will be restarted, and NNID will be unlinked from emuNAND
4. The 3DS will automatically boot into sysNAND now. Then Load emuNAND again.
5. Wait for it to create Data Management folder (D2) in newly formatted emuNAND, then turn 3DS off.
6. Plug SD into computer to recopy all data backed up before formatting (which is now only belongs to sys)
Done, then I'll have both of them unlink, yet each of them has their own D1 and D2 separated folder.
Some questions:
1. In step 3, will removing NNID from my emuNAND cause any effect in SysNAND? Such as losing the ability to play all my purchased games curruently in sysNAND, or having to re-enter it if I update the sysNAND in the future, redownloading all games in sysNAND, or the worst, loose my NNID (as Nintendo checked the system in step 2 and confirmed that I formatted my 3DS so the games should not be in the card next time I enter eShop... Will they find out?)
2. If there is nothing to worry about NNID, then can games in SysNAND still be played?
3. In Step 4, when let sysNAND load up without finding its folders (deleted before in formatting step 3), will it create any other data management folder? 'Cause it will mess things up to recopy or it will just make the whole backup things useless.
Plot twist
:
I want to separate my sys and emu NANDs, but leave the sysNAND and format emu one. Don't need to relink NNID in emunand or any eshop interaction in it. What should I do? What to be careful? As my NNID will be removed from emuNAND. Then later, in the future, when I decide to enter eshop, update my 4.5 sysNAND, i'll have to re-enter NNID, then they will detect and delete all my usable games in the SD card 'cause they know I formatted once. To this point, it gets really complicated for me... >.<
I know that they will delete cia games in emunand, but by any chance, my legit games in systemNAND will be deleted after formatting then enter eshop? Agggg!
Thank you for your time!!!!!!!!! I appreciate all your help! I know I'm a noob