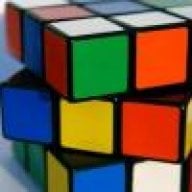 Joined

Jan 21, 2009
Messages

287
Trophies

0
Age

29
Location
XP
Country
Hi guys; I just wanted to share some news.
I've been in email contact with ashley.
He and him hacking team have been really busy with the TT unofficial firmwares. In fact, they released 1.17a12 on December the 5th. I have been lucky enough to be chosen by him to be sort of a tester for his firmwares. However, he does not want his firmwares to be released to the general public because he does not want sites like dstt.com to steal his work and claim it as theirs, just like what happened to 1.17a07 (If you go to
http://www.ndstt.com/download.html
and scroll down you will see 1.17a07 there). So guys, please respect his wishes and don't ask for him to release them, and I certainly am in no position to release them either. He will release some, in time.
This is the changelog of a12:
* V1.17a12 (Dec 5,2009)
o Problems solved :
4429 - Phantasy Star Zero (US)
4502 - Battle of Giants: Dragons (US)
4503 - Plus belle la vie 2 : Le mysterieux passe de Vincent (FR)
4510 - Kaijuu Busters (JP)
4512 - Might & Magic: Clash of Heroes (US)
4513 - Cross Treasures (JP)
4514 - Relaxuma * Rhythm: Mattari Kibun de Da Run Run Run (JP)
*4518 - Pawer Pro-Kun Pocket 12 (JP)
4524 - Petz Nursery (EU)
4527 - The Legend of Zelda: Spirit Tracks (US)
*4529 - James Cameron's Avatar: The Game (US)
4532 - Barbie and the Three Musketeers (US)
*: DS/DSL mode only.
I have personally tried Spirit Tracks clean using a12, and it works without a snag. Also, he has fixed that dragon game.
Just wanted to tell the community that there IS support for the TT and its coming hard and fast!
.....