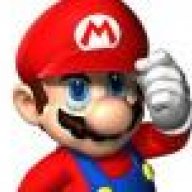 Well-Known Member
OP
Newcomer
Joined

Mar 29, 2012
Messages

49
Trophies

0
XP
Country
Here is the news from PS3 TB official site
A warning to those considering or having already purchased a True Blue clone: we have previously implemented special anti-clone technology in the True Blue firmware which accurately detects clones and when such a clone is detected, will activate one of several effects at random intervals, such as erasing the internal PS3 HDD. The recent JBKing 2.5 software update is especially affected by these measures; anyone using this clone will be subject to data loss as a result of random HDD erasure as well as other effects. Other anti-clone measures are now being developed and will be deployed shortly.
Clones of True Blue will be blocked and future EBOOT's will not function with such devices. It is therefore important that users, in the interests of enjoyment and to avoid wasting money on trivially detectable clones, should purchase only original True Blue devices.
Source:
PS3 True blue
Another news today
6 - 4 – 2012
It has come to our attention that some unscrupulous parties in China are now circulating fake True Blue devices. The devices look very similar to the real True Blue devices externally, but inside there is a cheap clone PCB which does not function with the True Blue CFW V2 or any dongle firmware above v2.3. As a result this device will not work with any of the latest EBOOT patches which require higher True Blue firmwares - this includes ALL EBOOT patches released since the beginning of the year.
Furthermore, the hardware platform on which this clone is based appears to be almost identical to the JB2USB clone which surfaced a while back. In light of this it is likely that channels which distribute the clone JB2USB are also distributing these True Blue clones, so beware of shops selling JB2USB who also stock True Blue, because they may sell you a fake.
In order to identify the fakes, please check exhibits A and B in the image below. A is an example of the original True Blue circuit board, while B is an example of the fake.
In the fake (B) we can see that:
It is not based on the secure Actel FPGA, rather it uses an inferior chip on which the manufacturer markings have been removed
Does not use a crystal oscillator
Is glued inside the plastic inner case
PCB size is obviously different
PCB is green
As the fake dongles do not support any True Blue firmware past v2.3, they can be trivially identified by simply attempting to update the dongle to the latest official True Blue firmware. If the update is unable to complete, then it is highly likely you have a fake. Alternatively, the fake can be identified by removing the PCB from the metal case and comparing yours to the image above.
Update from JB King
To avoid facing the latest TB eboots format HDD problem.It is advised not to run the latest eboots released after JB-King V2.5 upgrade released right now.

We are developing the upgrade and this format HDD problem will be solved next week.

New official JB-King eboots download space is releasing.
1、JB-King would not be blocked unless TB´s going to block TB regular users´ upgrading.

2、 JB-King users do not have to worry about the coming TB upgrade, we will crack it soon and make jb-king compatible with upgrate package, even the new TB CFW. As we have successfully made it compatible with V2.3, V2.4 and V2.5, it is inevitably we´re in the condition to make a further cracking of new ungrading package.

3、 We strongly condemn TB´s behaviour of spiteful competition, who threatens to turn the comsumers´ console to brick so as to acheive its goal of monopolizing ps3 break market. Certainly which would greatly impair comsumers´ benefits. However, similar behaviour would never be from us as we always insist on the tenet of "customer first´.

4、 As jb-king dongle comes from jb-king team´s self-designed hardware progrom, there is no doubt that we can regenerate under any condition.

5、 If TB sets up malicious code to JB-King, TB users can not be excluded. As TB can not completely distinguish the differences between TB and JB-King, that´s also the reason for why they could not block JB-King in V2.4 upgrate package.