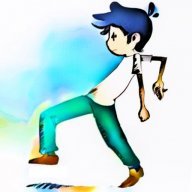 Jesus was an EMF wave
OP
Supervisor
So I am one of those people who has never downloaded tiktok. I guess I don't see the appeal. I guess it's a good way to mindlessly waste time while watching random 5 seconds videos?

What do you guys think? Am I an old geezer now? Do you guys like tiktok?

I would rather play a video game.