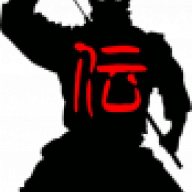 R.I.P. Densetsu. Legends never die!
OP
Member
Joined

Jan 22, 2004
Messages

752
Trophies

1
Location
XP
Country
As we slowly get the (Nintendo) Wii U titles ported to the switch, let's have some fun with predicting when the rest of the library will show up.
Animal Crossing: Amiibo Festival - Since we got a new (superior) entry on the Switch I can't imagine they would bring this over.
Legend of Zelda, The: The Wind Waker HD - I can't imagine they will keep this trapped on the Wii U but I could be wrong.
Legend of Zelda, The: Twilight Princess HD - Same as above. Personally I would love this on the Switch.
Paper Mario: Color Splash - Since we got a new entry on the Switch I can't imagine they would bring this over.
Wii Sports Club: The Switch joy-cons work like the Wii remotes so I could see this coming over, but odds are it won't.
Xenoblade Chronicles X: As the rest of the series is on Switch I can't help but feel like it will show up on the Switch eventually.
Yoshi's Woolly World: This has already been ported to the 3DS, I can't see them porting it again.
These games I doubt they would port as they are very specific to the Wii U GamePad:
Game & Wario: I don't see this getting a port as it's too much of a niche game. Maybe we'll get a new entry in the series?
Kirby and the Rainbow Curse: This was a great game but I think it will forever live on the Wii U.
Mario Party 10: I'm thinking we'll get a new Mario Party in 2019. *UPDATE* We got a new entry for the Switch which is decent!
Nintendo Land: While this was fun little game, no chance of it coming to Switch...instead we got 1-2-Switch
Star Fox Zero: My gut says this will die on the Wii U because of it's lack luster reviews and sales. I feel like if they dropped the dual screen gimmick and made it a straight forward Star Fox game it would have a decent chance.
Wii Party U: This is done.
These games have been ported:
Bayonetta (Direct port)
Bayonetta 2 (Direct port)
Captain Toad: Treasure Tracker (Minor Changes, so we'll call this a v1.5)
Donkey Kong Country: Tropical Freeze (Minor Changes, so we'll call this a v1.5)
Hyrule Warriors {Definitive Edition} (All the Wii U plus additional features, so we'll call this a 2.0)
Mario Kart 8 {Deluxe} (All the Wii U plus additional features, so we'll call this a 2.0)
New Super Mario Bros. U {Deluxe} (All the Wii U plus additional features, so we'll call this a 2.0)
Pikmin 3 {Deluxe} (All the Wii U plus additional features, so we'll call this a 2.0)

Pokken Tournament {DX} (All the Wii U plus additional features, so we'll call this a 2.0)
Splatoon {2} (All the Wii U plus additional features, so we'll call this a 2.0, literally)
Super Mario 3D World: + Bowser's Fury (All the Wii U plus additional features, so we'll call this a 2.0)

Super Mario Maker {2} (All the Wii U plus additional features, so we'll call this a 2.0, literally)

Super Smash Bros. {Ultimate} (All the Wii U plus additional features, so we'll call this a 2.0)
Tokyo Mirage Sessions #FE {Encore} (All the Wii U plus additional features, so we'll call this a 2.0)
Wonderful 101 {Remastered} (Minor Changes, so we'll call this a v1.5)