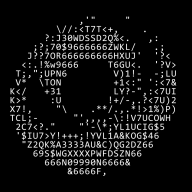 Joined

Oct 11, 2011
Messages

1,532
Trophies

2
Age

27
Location
XP
Country
This thread is defunct.
This means I am no longer maintaining it or updating. Sorry if you wanted this mod but my link was removed due to GBAtemp's rules and I have to rework the whole thread to be a script to generate the mod instead, which is just more trouble than it's worth I think.
If you have the switch version of Meat Boy,
check that out instead
!
Now, back to the original post.
So, I love Super Meat Boy, it's a great video game and I'm glad it's getting ported to everything.
However, they changed the soundtrack from the original one by Danny Baranowsky for some reason, and truthfully, I just have utter distaste for the new soundtrack.
I'm also against the idea by principle- I was OK with it when they changed the music from The Binding of Isaac when they made Rebirth because it was a
remake
of the original with much much improved content and features. It's a different game.
This is just
a port
of Super Meat Boy. Not a remake, or sequel. This is like if Nintendo released a port of Super Mario Bros. but changed the main theme to something "almost" the same, but not quite, and did that for every other track too.
Thus, I've went ahead and made a mod for the Wii U version of the game to restore the original soundtrack present in the original Xbox 360 and PC versions of the game. The audio files were sourced from the PC version of the game using
smb_unpack by tayron
. The extracted wav audio files were then reencoded to OGG format and
renamed
back to the wav file extension. Because that's how the Wii U version of the software does it's music. As the Wii U version has a couple of exclusive tracks, such tracks were replaced with a duplicate of the tracks that would've played in the original game. I also did my best to make sure various changed jingles and sound effects have been properly restored as well, let me know if I've missed anything or if you experience any crashes.
The mod has been tested and appears to work with
SDCafiine
v1.4 (Stable) with the USA version of Super Meat Boy, but should work on other region copies as well.
To install, simply open the sdcafiine folder on your Wii U SD card and create a folder of one of the following Title IDs depending on your region.
USA: 00050000101F3F00
EUR: 00050000101F4000
JPN:
??? (please tell me it if you know and I'll edit it in the post)
After that, drop the "PC_Soundtrack_Mod" folder from the download inside that TitleID folder and you should be all set.
Just run SDCafiine however you normally would and boot the game on your Wii U menu, and all should be working.