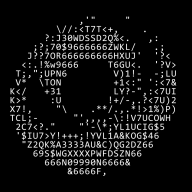 Last Activity:

May 22, 2017 at 12:31 PM
Joined:

Oct 11, 2011
Messages:

1,268
Likes Received:

829
Gender:

Male

Birthday:

Sep 19, 1995

(Age: 21)

Home Page:

Location:

Occupation:

Unemployed
Share This Page
CheatFreak47
Complex Donut, Male, 21, from Michigan, USA
Member
Back in my day, BOTW stood for the Bottom of the Well. Mar 25, 2017
CheatFreak47 was last seen:

May 22, 2017 at 12:31 PM
Loading...

Loading...

About

Gender:

Male

Birthday:

Sep 19, 1995 (Age: 21)

Home Page:

Location:

Occupation:

Unemployed

Country:

Oui, Mates!

I'm Matt, I like video games.

I also like softmodding.

The 3DS is my favorite console ever, with the Wii being a close second.

I also game on PC as well, although my computer is less than impressive. It's a fairly dated laptop, albeit not the worst laptop for the time, but that's fine since I mostly play Indie Games anyway.

I have Softmodded New 3DS XL with the following stuff:

Arm9LoaderHax (via SafeA9LHInstaller)
Luma3DS Nightly Builds
NTR CFW for Plugins and Network Stuff, Streaming
64GB MicroSD card, UHS-1, Samsung EVO brand
Latest FBI and DevMenu
Mashers Grid Launcher in Homebrew Launcher

RetroArch Stable.
Cores: CATSFC+, Picodrive, Gambatte, Nestopia.

JK's Save Manager (aka JKSM)

Give You This Budge! (aka GYTB)
Custom Theme Pack (via Howling Theme Tool, not CHMM2)

A version of FTBrony (Deponied)

SuperCard DSTwo Inserted for DS stuff (see below!)

I have a Supercard DSTwo Flashcart, as I mentioned above with the following stuff:

Standard DSTwo EOS and Plugin Menu, latest version.
Custom GBATemp DS2 Theme (Made by me!)
CATSFC (I no longer use this)
TempGBA (I no longer use this)
S8DS (I no longer use this)

GameYob (I no longer use this)
nesDS (I no longer use this)
JenesisDS (I no longer use this)
WabbitDS
Colors!
DSFTP

WIP, will add more later.

I don't know what else to put here.

¯\_(ツ)_/¯

Interact

Signature

Twitter | YouTube [New 3DS XL | A9LH w/ Luma3DS | microSD: Samsung EVO UHS-1 64GB]
[SuperCard DSTwo | Actually a DSTwo+! | microSD: Sandisk Ultra Plus UHS-1 32GB]
[Wii | Priiloader Booting USB Loader GX | SD: Sandisk Class 4 32GB | HDD: WD My Passport SE USB2.0 1TB]
[Other Hardware: Toshiba Satellite C55-A5310 Laptop w/ Windows 10 Pro | LG G Stylo w/ Katana Rom | N2 Elite Amiibo Spoofer Tag]

Loading...