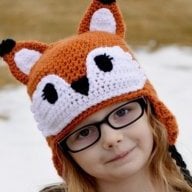 Joined

Apr 21, 2009
Messages

219
Trophies

0
XP
Country
I figured that I would post this as its own thread since this can help the community and we need the community to help it grow. I know there are other cover sites out there, but I wanted to create a site that holds covers for anything and makes it as easy as possible to add covers without any photoshop skills. I have just started working with mastershoes from
http://gbatemp.net/t...__fromsearch__1
to get the retro sections full of covers and hopefully integrated into some Wii Loaders.​
How The Site Works​
The site stores the game covers by the games ID, so if a game is not listed on the site, you will need to find the Game ID before listing the game and adding the cover. When you upload a cover for a game that is missing one, you have the choice to upload a front cover or a full cover. When uploading a front cover, it will create a 3D version automatically and put the game text along the spine. If you upload a full cover, it will automatically create a 3D version by "wrapping" the image so it creates a 3D image. All uploads must be approved by an admin before showing up on the site which usually takes a couple days max.​
I Want To Help​
You can simply help us look for covers and upload them as you see fit. If we are missing a game type, then please let us know and if you have any information of where we can get some Game ID's from such as an online service, XML file, etc... that will make our jobs so much easier. We can scrape sites and get id's or even covers and give credit on the site.​
Why This Site?​
We created the site so you can easily upload a 2D cover (front or full) and the site will automatically create a 3D version for downloading. We do have premium members as well who can choose multiple covers for download and it will zip them up and allow you to download them in a single zip file. Premium members can also create custom 3D covers for themselves for whatever they want.​
We listen to our public and want to make this site the best it can be, so if you have a suggestion for any of our websites, please drop us a line and give us your thoughts. Building and modifying sites can take some time, but we take every suggestion into consideration. All our sites are also created by only 2 people, Myself and Jsjar.​