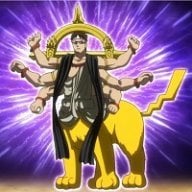 Well-Known Member
OP
Member
Joined

Sep 14, 2009
Messages

603
Trophies

0
XP
Country
This is my first time building a PC, so bear with me.
My friend wants me to play Monster Hunter World with him on PC once the Iceborne expansion releases in January 2020.
My only goal is to play it at 720p @ 60FPS (480p is also acceptable, but I won't budge on the 60 FPS). All other settings can be minimum. I looked at Capcom's website for recommended builds, then went to PCPartPicker and just picked cheap and 5 star rated stuff centering around the CPU and GPU.
This is what I scrounged together.
CPU
AMD Ryzen 5 2600 3.4 GHz 6-Core Processor
$133.00
CPU Cooler
None
Motherboard
MSI B450M GAMING PLUS Micro ATX AM4 Motherboard $94.89 -$10.00 rebate $84.89
Memory
Crucial Ballistix Sport LT 16 GB (2 x 8 GB) DDR4-3200 Memory
$69.99
Storage
Inland Premium 512GB 3D NAND M.2 2280 PCIe NVMe 3.0 x4 Internal Solid State Drive
$64.99
Video Card
Sapphire Radeon RX 590 8 GB PULSE Video Card
$194.99 -$5.00 rebate $189.99 but comes with XBOX Game Pass for PC and DMC 5 ($69.98 value to be used for trading for MHW or something)
Case
Thermaltake Versa H15 MicroATX Mid Tower Case
$44.99 -$15.00 rebate $29.99
Power Supply
Already purchased EVGA 750 GQ, 80+ GOLD 750W, Semi Modular
OS
Unactivated Windows 10
Monitor
I already have an AOC C24G1 I bought on a whim for some reason.
Estimated Wattage: 374W
Total: $572.85
https://pcpartpicker.com/list/xMPBQZ
Money is technically no object for me, but I'd prefer not to piss money away when I'm basically buying this PC for one game, so I'd like to keep it as budget as possible, but still able to play future games at minimum settings if I ever felt like it.
Since I will not be playing until January 2020 or later on when the expansion goes on sale or something, is there anything I should watch out for? Are there certain parts releasing in that time-frame that makes the current build obsolete or a waste of money if I buy something too soon? How aggressive should I be with the settings on email alerts for price drops and rebates? Should I aim for the historic minimum for everything? Should I buy everything at once or keep it spread out over a few months? Any help is appreciated.