IT'S NINTENDO DIRECT MADNESS!!! There will be one in US at 9 PM PDT and one in Europe at 5 AM BST (6/22) in addition to the Japanese Nintendo Direct at 12 PM JST (6/22). WHO'S READY?!
Nintendo Direct Europe
Nintendo Direct America
Nintendo Direct Japan
Nintendo Japan and Europe Time Charts: (America is the same as the European charts)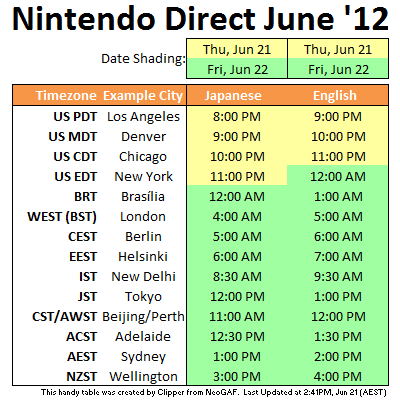 UPDATE: Nintendo of Australia said to watch the Nintendo Direct of Europe, but it will provide information as soon as possible. I wonder what that means.