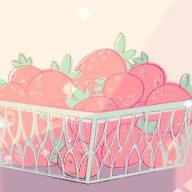 Active Member
OP
Newcomer
Joined

Jul 20, 2016
Messages

42
Trophies

0
Age

26
XP
Country
Hi!!
I am a now owner of a used 3DS and ACNL.
I hate my residents, the layout is weird as heck, and I would like to hack it.
So far I took out the SD car that is all.
I do NOT mind losing my save, I can create a new character.
I was hoping for links and a really understandable step by step on how to do this please??
What I want to do:
- Move in WANTED villagers ( perhaps choose locations)
- Lay down bushes of wanted type
- Add/delete trees
- Change map
+I.E. lay out cliff, river, pond location ( to reasonable areas of course) My town is an ugly generation...
- maybe add and place wanted PWPs
__________________
Questions.
Is it a possibility I can drop some quantities of bells and Items like shirts/furniture, and how??
Can I REplace my home and maybe upgrade it with hack, and how??
Is there maybe away I can get my town tree to a larger level with hack?? I have spent hours with my game open and log in every day, yet I haven't had sh*t happen to it -_-
Sorry for being such a pleb -_-
If you can help me,I will happily exchange friend codes,give you items or bells, or whatever
​