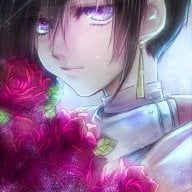 Well-Known Member
OP
Member
Hello guys, this laptop is from my bro and he's messed it up somewhat, i guess. (Medion Erazer)
the thing is, the laptop has 2 drives, an ssd and a hdd.
the ssd has the OS in it , it came with windows 10 when he bought it.
and i am not sure what he did, i believe he just simply uninstalled some program and the next day when he turned his laptop on he got stuck with that error.
and nothing seems to be booting for him , he tried the F8 button to get into advanced boot options /to get into recovery etc.
but no luck, tried DVD (which has win10 os) and he said he can hear the disc spinning but he does not see that option where it says 'press enter to boot from dvd' he keeps getting the windows failed to load.
he tried loading win 10 from USB and still ,the laptop cannot recognize it.
the only thing he can get into is that blue menu , i belive the bios section ?
i hope someone can help me help him with this, thank you!
here is an image of the error