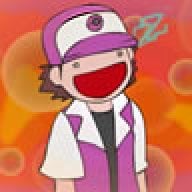 Joined

Oct 13, 2007
Messages

1,008
Trophies

0
Age

36
Location
Website
XP
Country
Continuing the tradition of the first Inazuma Eleven, now with Inazuma Eleven 2, we do the same as the first project.
The English translation, at least, is the closest version at the original Japanese version, because the Special Techniques names are the most closest to the Japanese ones.
Problems were others.. names also got translated, and of course, voices are translated as well.
Well.. all these things are in the past now! Now we manage to fully fix issues of the translated version!
All 1957 characters are with their original names, JP voices, even in videos and more!
And of course, this version is based in the English European version.

NOTE: Inazuma Eleven 2, is divided in 2 games, Blizzard and Firestorm. You need to use the specific version patch of the version that you want to use.
....

IE2 EUR Names

......................................

IE2 Original Names
​
- SCREENSHOTS:
Some screenshots of what you will see in the patch:
- CREDITS:
All people that worked or participate in this project:

*

TyRaNtM


*

Roxas75


*

jorpor


*

Fubuki-Kun


*

Kuroko Shirai


*

FAST6191


*

Carlosjam27


*

ouioui2003


* All people of GBATemp that support our project.
* All people of other places that also support us. *

Special Thanks:

8BitWalugi and Ryuu-Rogue fansub.

You can visit this website, with extra info about this project, and other projects too!:

http://roxas75.alter...ed-version.html
- LIST OF CHANGES:
We made a lot of changes, and here is the list:
- Names:

All 1957 characters in the game, have their original Japanese name.

- Sound:

All Voices in story are the JP one, including videos.

- Opening:

This time, the opening video is the same as the JP one, only with some different images, but the synchronize with the music is perfect. Even we don't need to translate it, because is already translated.

- Movies:

No special changes, except that all characters that are mentioned in each video, has their original name.

- ROM ID:

Unlike other hacks and translations, this patch uses the SAME ID as the original game have! This mean that you don't need a new fix it for your flashcards and you can use

cheats

, without editing their ID or adding another one. In resume, if the original ENG version works fine, with this patch automatically will work fine too.

- Another changes:

Here is a list of little changes to make things match of what we changed:

. In map:

Original named "Mark's House", now you will see "Endou's House" when you choose where you want to go.

. In the upper left frame:

When you enter to the house of the protagonist, you will see "Endou's House" instead "Mark's House". The same with "Mark's Street" to "Endou's Street", etc..

. Tutorial images:

All

tutorial

images that have names involved, are fixed with the JP names. For example you will see Gouenji instead Axel.

. Battle Script:

Edited to match all characters named in this.

. General Script:

Edited to match all characters names, when they are named in the story.

. Blog:

Also edited, both answers and responses.

. Items:

Some items were renamed, but only to match name changes (like

Sonny's notes -> Souichirou's notes

).

. Movie View:

Only changes in names of characters.

. Music in Gallery:

Only changes in names of characters they are mentioned here.

. Sounds:

Other voices, like

"Inazuma Eleven 2, Blizzard!"

at opening menu, when the

"Goal!"

voice appears and other minor voices, are in Japanese.

Update v2 to v4:

. A LOT of other minor fixes.




. Layton's moveset:

Is changed (3 moves), except the first move, "Giant Wall".
. Layton's characters 3D Models: Are totally fixed. 3D models are perfect and they have their proper bodies.
. Fixed Match Result screen: Now the names are the official ones, and not the EUR names.


. Bug fixed:

A lot of bug fixes in the script, thanks to all guys that reported them.
. Videos: New opening text and Prime Minister "come back" censored video, now is uncensored and sync.

* Firestorm changes:
Update v1:
. Firestorm Remastered has ALL fixes that Blizzard Remastered v4 has.
. Has Japanese opening with proper subtitles.
. Now has "Ryuusei Boy" as Ending (instead the Blizzard Opening that EUR version gives to Firestorm).

1- General Recomendation:

If you want to TRIM, you need to use

R4DS ROM Trimmer 2.0

, because other trimmers like Tokio Trimmer, breaks the game.

2- COMPATIBILITY:

Right now, the compatibility is nearly 100%.

3- Some Flashcard recommendations:

--

a)

DSTT: Use retrogamefan's latest Multi Cart Update DAT (v6.75 5996 or higher).

--

b)

Supercard DSTWO:

Runs this game fine.

--

c)

M3DS Real: Use retrogamefan's latest Multi Cart Update DAT (v6.75 5996 or higher).

Also can works with Discastia fix.

--

d)

Acekard 2i:

Use Discastia fix meanwhile Acekard Team proper fix the official game.

--

e)

Others Flashcards:

Use

Discastia fix

or use

retrogamefan's latest Multi Cart Update

if your flashcard support it.

--

f)

Emulators:

In general, they work fine, but you need to tweak some options if you have some issues.

--

--

. DeSmuME:

Use the latest builds. To fix fonts issues, go to:

Configuration -> 3D ->

and in

Render

, choose

OpenGL

.

--

--

. No$GBA:

Try to use the latest versions. If you have black screen issues, just use the patch with Dicastia fix.

4- Others:

--

a) As recomendation, you can rename the game:

XXXX - Inazuma Eleven 2 - Blizzard - Remastered (E)

.nds.

--

b)

If you found a bug or a part of the game that freezes, please say us what says and where, to find that problem and fix it!

(We are humans after that, lol)

--

c)

If you want to add this patch to another site, you can PM or at least put the credits (people that works in this project and where you obtained the patch).

--

d)

DON'T ASK FOR ROMS!

- EXTRA:

We have a cool extra added in this patch. In the last game, the bonus was a battle versus 2 teams from Inazuma Eleven 2: Team Kanon and Alius A (a mix of Alius teams).
This time the bonus isn't an extra team, because, you can battle with all teams from Inazuma Eleven 1 and 2, even some special teams.

* So, what bonus is added this time..?:
​
This time are this characters, as you see in the screenshot. You can't challenge them.. you can PLAY AS THEM!!
That's right, you can recruit them as normal playable characters. They even have their own stats and special moves, most according the characters.

The only bad thing here, is that how we do this, we had to sacrifice 6 other characters.
They aren't so important characters, but they are a bit special characters, and here is the list:

[EUR]Colin Binder

-...

| [JP]Ruu Fuai (File)

..................

-> Layton (GK)




[EUR]Larry Pogue

....

|

[JP]Chouhaku Kuku (Pack)

......

-> Luke (DF)




[EUR]Rob Cardson

.-.

|

[JP]Ouze Kadotsuka (Card)

.....

-> Anthon (MF)




[EUR]Ken Mayfield

...

|

[JP]Nahito Sekiya (Sekiyan)

....

-> Don Paolo (FW)




[EUR]Casey Leather

.

|

[JP]Tsubasa Shouryuu (Wings)

-

-> Flora (FW)




[EUR]Ethan Swallow

.

|

[JP]Hayato Kamimaru

............

-> Chelmey (MF)


I'm sorry for people who liked this characters, but it was the only way for do this possible.
The explain of Layton's characters are in this game, is that the EUR version of this game, keeps them, but only as garbage data, except their 3D models and other little things.
We had to sacrifice some characters, only to give Layton's characters, a slot to be playable, we are only using their slot, the rest of things are exclusive from Layton's characters.

* How obtain them?:


1- You need to talk with

Hibiki

in the computer that you can find in the

Inazuma Bus

.
2- Go to Scout and recruit by name.
3- You must put a special code, to access them.
4- Accept and pay the requested Frienship points.
5- Hibiki will say you where you can find him.
6- Go to that place, like in this example, and talk and accept him to be in your team.
7- Add him to a slot of your playable characters.

* How they look in this game?:
They have a normal body, instead of a custom one. The reason is that if we use their normal clothes, they we will be very buggy, so they have a normal body, and they can use any strip! Now they are perfect!

​



* VIDEO:






* PASSWORDS:


Here are all six special Layton characters that you can obtain to play with them!
Also, you can see at what level they learn they special moves.

- Layton:

2b6ec3e1


. Lvl 01: Giant Wall
. Lvl 14: Wormhole
. Lvl 16: Megaton Head
. Lvl 36: Triple God Hand
- Chelmey:

cef8d3df


. Lvl 01: Profile Zone
. Lvl 15: Zigzag Spark
. Lvl 30: Security Shot
. Lvl 38: Revolution V
- Anthon:

fe931802


. Lvl 01: Poison Fog
. Lvl 11: Illusion Ball
. Lvl 30: Breakthrough 2
. Lvl 38: Meteor Blade
- Don Paolo:

cc876306


. Lvl 01: Doppelganger
. Lvl 12: Ganymede Ray
. Lvl 24: Warp Drive
. Lvl 40: Dark Phoenix
- Flora:

e809b115


. Lvl 01: Bed of Roses
. Lvl 12: Sleeping Dust
. Lvl 20: Ribbon Shower
. Lvl 42: Emperor Penguin Nº1
- Luke:

5a5498d9


. Lvl 01: Cyclone
. Lvl 12: Circus Block
. Lvl 16: Heaven's Time
. Lvl 32: Space Penguin
Enjoy these very special bonus!



- DOWNLOAD:


*

Inazuma Eleven 2: Blizzard - Remastered Version (v4)!

52.9MB

(Updated: June 17th)


*

Inazuma Eleven 2: Firestorm - Remastered Version (v1)!

53MB

(Updated: June 17th)


* Dicastia Fix:

Dicastia Fix for IE2 Remastered (v4)

If your flashcard doesn't support Inazuma Eleven 2: Blizzard or Firestorm fixes, or you are having issues, try this instead. Just follow the instruction inside.