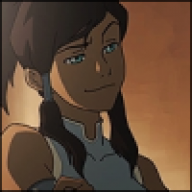 Well-Known Member
OP
Member
Joined

Jun 17, 2012
Messages

247
Trophies

1
XP
Country
So, quick story short: n2DSXL 11.5E and R4 B9S
i tried to instal CFW and followed guide from R4 ( link here if somebody doesn't know
http://www.r4i-sdhc.com/down/The definitive guide to 3DS custom firmware.pdf
) but got stuck on step 6, couldn't find files needed to continue ( links in tuitorial are dead).
Had to do few things at city so i said "will finish it later".
Then i reminded myself about 3ds.guide and how easy it was to instal cfw on my old n3dsxl ( i had also a help of a friend who already cfw'ed her 3ds) so decided to try it again when i get back home.
So, i had everything prepared alrerady but my n2dsxl won't turn on now. Blue LED will turn off and off instantly when i try to turn it on.
Did i just bricked my console? How can i recover it? I know it's probably noobish but any help would be aprriciated. I can't ask my friend for help again, she moved out from the city.