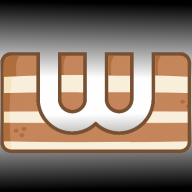 Well-Known Member
OP
Newcomer
I'm so close to an ideal setup for running GC games on Tiramisu, but yet so far:

I've used TeconMoon's WiiVC Injector to load the games onto the console, they run as individual apps from the Wii U menu. Ideal!

Using a Mayflash GC-to-Wiimote adapter, I'm able to use an original GC controller to control the games, with the added benefit that the original control mappings are intact and work perfectly (at least for the few games I've tested it with so far). Ideal!

When loading a game, a popup asks if I want to use the Wii U Gamepad as a controller. I choose no, since I'd prefer to use the aforementioned GC-to-Wiimote setup. Fine so far, but this causes a problem. Basically, once I'm done playing, I can no longer use the Home button (on either the Wiimote or the Wii U Gamepad) to return to the Wii U menu. I have to hard reset the console and boot everything from scratch. As you can imagine, not ideal!

So... is there a way to set this up so that I can return to the Wii U menu? Do I need to use a different GC emulator, or a different injection method?

The end goal is to be able to:

a) run GC titles wirelessly, ideally directly from the Wii U menu but some sort of list within an emu interface would suffice
b) control the games using either a Wii U Pro Controller or a GameCube controller (the aforementioned Mayflash adapter allows me to connect one to a Wiimote for wireless play)
c) return to the Wii U menu/emu interface once I'm done playing a particular title

Any help/advice you can offer will be much appreciated. Thanks in advance!