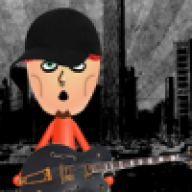 GameTDB Mod & Retro Cover Artist
OP
Member
GenPlusGX Cartridge "Cover" Snapshots
Thought some people out there might like to use these. I put together a set of "covers" for Genesis/MegaDrive, all adjusted to compensate for the bottom 20 pixels in the snapshot that get "swallowed" up by the cartridge image. You can preview the files on photobucket here. I also have a Game Gear set that I'll be putting up in the next few days! Hope you enjoy them!
Here are a few examples.
With "Cover"
With Snapshot
With "Cover"
With Snapshot
Download:
Genesis/MegaDrive Cart Covers (780)
http://www.mediafire.com/?co67x0j0uqe4ecb
Game Gear Cart Covers
-Coming Soon!