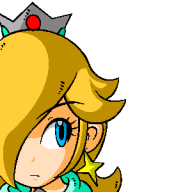 Well-Known Member
OP
Member
Joined

Jan 15, 2015
Messages

200
Trophies

0
Age

32
XP
Country
So, obviously the update for Gateway has come out but we all see the requirements here. I just want to point out a few things that I HOPE people won't get a smart mouth saying "Duh, this is so obvious" and etc.
1. The requirement of Ocarina of Time
3DS
. It's very scarce in quantity, and only certain versions of the game work. Some people have been having issues.
2. Following up on scarcity, the cost is almost as much as a Sky
3DS
on ebay and Amazon.
This leads me to say, it might be better if you get a Gateway & Sky3DS at this point. But I'm not done before people jump to conclusions.
They did state that they were getting a Cubic Ninja exploit to try and work but I'm not sure how long that will take. Who knows if they'll be able to get it to work at all?
I wanted to suggest renting a copy but that will not work as you probably need the game to load up the exploit again, every time. I can't confirm since I don't own a copy of Ocarina of Time
3DS
and I won't be looking around for one either. The game is too rare and over-hyped (sorry if that offends any Zelda fans, but it's true) so chances of getting it are second to none unless you want to dish out some money. THEN you'd need to see if it's compatible.
Check
mrGREEK360
's
blog
:
Gateway 3.1 Zelda OoT Compatibility List.
Hope that might help some users trying to decide what they should do. Either you can wait longer for a cubic ninja exploit, get Ocarina of Time 3DS, or get a Sky 3DS and Ocarina of Time 3DS is really close to the cost of a Sky 3DS, bare that in mind. Hope you guys have a good day. Enjoy your gateways if you've gotten them working or your Sky3DSes if you've already been playing on the N3DSXL with those.