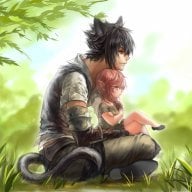 Baby I'm Back ♥
OP
Member
[yt]Ca7H8GaKqmQ[/yt]​
In celebration of the 2 year anniversary of the popular iOS, Android, Windows Phone and Kinect game "Fruit Ninja", Halfbrick are giving the game free of charge to apple device owners!
The game was released on the iOS app store on the 20th of April 2010 and since then has become popular and received plenty of updates. The Press release is below.​
Halfbrick Celebrate Fruit Ninja's Two Year Anniversary with New Characters, Powerups and Global Giveaways
Brisbane , Australia – May 21, 2012 – For two years, Fruit Ninja has delighted hundreds of millions of fans around the world with world-class casual gameplay and a robust support program which includes over ten free updates. This Thursday on May 24th, Fruit Ninja becomes even bigger with new characters, new game content and a global giveaway to give something back to the fans who have supported Halfbrick over two very exciting years!​

​
​
Promotion has ended
This was legit, But I will give the code I got out through one of those random.org draws.

Source

Click Here to Obtain A Code